Car Accident Attorney
In Fort Lauderdale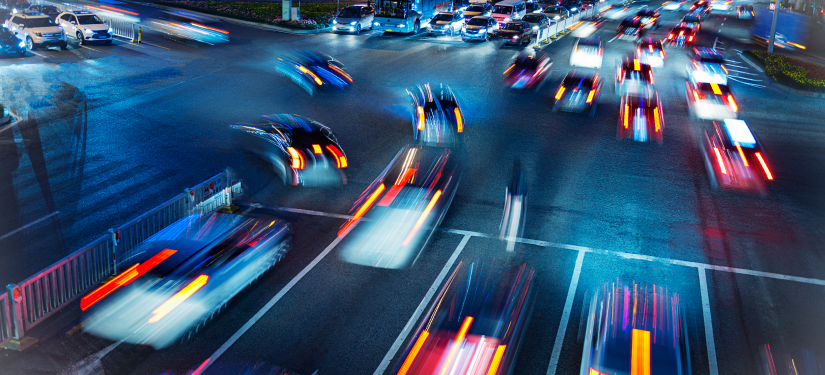 Were you injured in an auto accident in Fort Lauderdale? Was someone else responsible for the crash? Then you need an experienced car accident lawyer on your side. You need Phillips | Tadros, P.A.
Being in a car accident can bring immense stress, pain, and challenges to your life. You could find yourself too injured to go back to your job. Your medical expenses will mount. You'll feel helpless because you won't be able to provide for your family as you once did. All because you were unknowingly in the wrong place at the wrong time on the road.
But if you incurred a car accident injury because someone else was careless behind the wheel, you have legal rights and options to recover compensation. A Fort Lauderdale car accident lawyer from Phillips | Tadros, P.A., will help you build a strong claim for the full financial relief you need due to another driver's negligence.
We have some of the Best Car Accident Lawyers in Fort Lauderdale
Our car accident law firm will handle your entire claims process, from investigating the accident and collecting evidence to negotiating with the at-fault driver's insurance for a fair settlement. If they're not being reasonable or flat-out denying any payment, we're prepared to take that insurer to court.
No one should bear the financial and physical consequences of an auto accident they didn't cause. If you have been injured in a car wreck in Fort Lauderdale, reach out to us today. A car accident attorney at Phillips | Tadros, P.A., will be happy to meet with you for a free consultation. We'll discuss your legal options and how we can help while you focus on your recovery.
What Should I Do After My Car Accident in Fort Lauderdale?
If you've been in an auto accident, your mind will be racing with thoughts of panic. Because you have legal rights to financial recovery, we highly recommend contacting one of our experienced Fort Lauderdale car accident attorneys as soon as possible.
Here's a helpful list of other things to protect your health and ensure you have a strong car accident case:
Get Medical Treatment
Your health is the most important thing, so see a doctor as soon as possible to diagnose and treat your injuries. Even if you do not believe you were seriously hurt, get a physician to look at you anyway; auto accident victims often have internal injuries that may take time to develop or make themselves known, and a doctor can advise on what you should do if so.
Follow Your Doctor's Instructions
We want you to reach maximum medical improvement by receiving treatment. Get the necessary diagnostic tests and attend all follow-up appointments. Retain all documents you get during your doctor's visit – including the results of your imaging scans and your lab test screenings – as these can help your case.
Refrain from Giving a Recorded Statement to the Insurer
While processing your car accident claim, the insurance company may ask you to give a formal recorded statement. This will not benefit you. Instead, it will allow the insurance company to "nitpick," honing in on innocuous statements and twisting them into admissions of fault. Don't talk to the insurer until you've had a chance to consult with a car accident attorney in Fort Lauderdale.
Don't sign anything the insurance carrier puts before you
An insurance company's most important cause is keeping its bottom line secure. For this reason, the carrier will always try to pay out as little as possible for car accident claims. We've encountered an unfortunate number of accident victims who were unknowingly underpaid because they didn't read what the insurer asked them to sign. Do not sign any documents presented to you by the insurance company unless your attorney has reviewed them.
Keep All Information Related to Your Case
Every successful car crash case has supporting evidence. While you can trust our team to investigate what happened in your auto collision, you might come into possession of some information. Hold onto any photos or video you took at the auto wreck scene and a copy of the police accident report. By keeping everything related to your case (such as emails from the insurance provider), we can aim for the best possible outcome.