Fort Lauderdale
Hit and Run Accident Attorney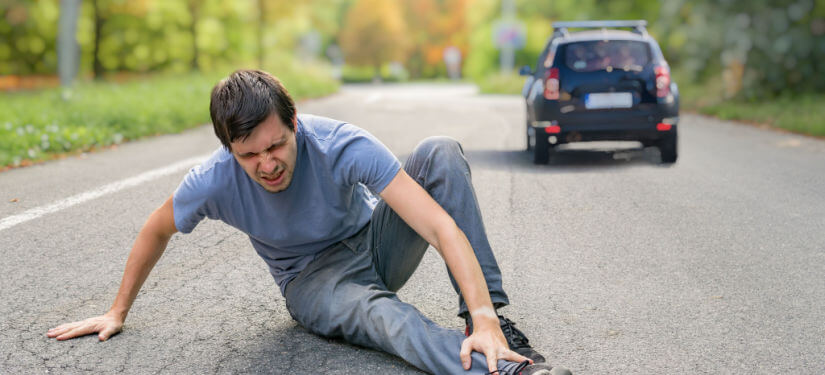 Did you get hurt in a Fort Lauderdale car accident only to see the other driver peel away without a backward glance? If the other driver was at fault, you have a right to be frustrated that they did not stop and remain at the scene to take responsibility for the harm they caused. Further, you might be concerned about how you'll pay for the medical and vehicle repair bills and other expenses you've incurred.
Fortunately, an experienced Fort Lauderdale hit-and-run accident lawyer could help you recover the compensation you need to rebuild your life after the crash. A lawyer will work to locate the at-fault driver and hold them accountable or help you with an uninsured motorist claim.
At Phillips | Tadros, P.A., our experienced injury lawyers have nearly 40 years of combined experience. We provide aggressive legal representation to injury victims in Fort Lauderdale and throughout Florida. Contact our firm today for a free initial case evaluation to learn how we can help with your hit-and-run accident claim.
What Is a Hit-and-Run Accident?
A hit-and-run accident occurs when a driver hits a person, a fixed object, or another vehicle and then flees the crash scene in defiance of state law. Hit-and-runs are not only inconsiderate and dishonest, but they are also illegal in Fort Lauderdale and across the Sunshine State.
Is There a Hit-and-Run Statute in Florida?
Four Florida motor vehicle statutes contain several provisions that outline what motorists should do when accidents occur on public or private roads statewide.
This statute requires Florida drivers involved in car accidents that result in death or serious bodily injuries to stop and remain at the scene of the crash until they fulfill their legal duties per § 316.062.
This statute requires Florida drivers involved in car accidents that result in damage to vehicles or other property to stop and remain at the scene of the crash until they fulfill their legal duties per § 316.062.
This statute requires Florida drivers involved in car accidents that damage unattended property to stop at the scene and attempt to locate and notify the owner. If the driver cannot locate the owner, they must attach a written notice with their name, address, and vehicle registration number to the damaged vehicle or property in a "conspicuous place" and then notify the police.
This statute describes a motorist's duty to provide their personal, vehicle, and insurance information and render aid to others as necessary after an accident. Rendering aid might include transporting an injured person to a hospital or summoning emergency medical services to the scene.
This statute requires Florida drivers involved in accidents that result in death, injury, or at least $500 in property damage to notify their local police station or the Florida Highway Patrol by "the quickest means of communication" possible.
If a Florida driver flees the scene after a crash that results in property damage, they can face charges for a nonmoving traffic violation. Drivers are subject to felony charges if they hit and flee after a crash that results in bodily injury or death; this could lead to jail time, license revocation, and other severe penalties.
Why Do Some Drivers Leave the Scene of an Accidents?
If leaving the scene of an accident is against the law in Florida, why do some drivers do it anyway? Drivers usually choose to hit-and-run because they are either not thinking clearly or are afraid of the potential consequences if they face up to what happened. Here are some of the top reasons Fort Lauderdale drivers hit and run:
They are driving without the minimum insurance coverage required by law.
They are driving with a suspended license or no driver's license.
They are drunk, high, or otherwise dangerously impaired behind the wheel.
They have outstanding arrest warrants or other legal issues they wish to avoid.
They are inexperienced and unaware of their legal duty to stop at the scene.
They panic at the moment and succumb to their fight-or-flight response.
What Happens When a Hit-and-Run Happens in a Private Parking Lot?
The hit-and-run laws in Florida apply to all accidents, whether they happen on public or private properties. When another driver hits you, your vehicle, or your property in a private parking lot in Fort Lauderdale, they are still subject to legal consequences if they fail or refuse to remain at the scene, exchange information, and render aid.
Steps to Take Following a Hit-and-Run Accident in Fort Lauderdale
Few things in life are as shocking and frustrating as watching another driver speed off after they crash into you. Fortunately, there are steps you can take in the aftermath of a Fort Lauderdale hit-and-run to protect your well-being and legal rights. You should:
Resist the urge to pursue the other driver or leave the scene yourself. Otherwise, you could face hit-and-run charges even if you didn't cause the accident.
Contact your local police to report the accident and request aid as necessary.
Seek prompt medical care to make sure your injuries are properly diagnosed, treated, and added to your medical records.
Follow your doctor's care plan and attend all follow-up appointments.
Gather as much evidence as possible. This includes writing down everything you recall about the accident, the hit-and-run driver, and their vehicle.
Take photos of the crash scene, visible injuries, and damage to your vehicle.
Document all crash-related expenses by hanging on to things like medical bills, travel invoices, and proof of lost wages from missed time at work.
Watch what you say to others or post online while your hit-and-run accident injury claim is pending.
Contact an experienced Fort Lauderdale hit-and-run accident attorney for legal guidance.
Who Pays for Injuries and Damage Caused by a Hit-and-Run?
After an accident, one of the most important considerations is who will cover your medical expenses, lost wages, and other crash-related expenses. This question is particularly important after a hit-and-run because your options are likely limited unless you can identify and locate the other driver.
By law, you must carry no-fault personal injury protection (PIP) insurance, and it should kick in to cover at least some of your crash-related medical bills and related losses. Florida requires drivers to carry at least $10,000 in PIP coverage, which can pay for:
Up to 80 percent of any reasonable medical expenses you incur from the crash
Up to 60 percent of any wage losses you incur due to missed time at work
Up to $5,000 in death benefits for your surviving loved ones if you are fatally injured
You could also recover compensation from your own insurance policy if you carry uninsured motorist (UM) coverage. This optional form of insurance pays for your expenses after a crash with an uninsured driver. And because hit-and-run drivers do not leave their information behind, they count as uninsured drivers in auto insurance claims.
Depending on your unique situation, you could also obtain compensation from:
The hit-and-run driver, if you can identify and locate them.
Another road user whose negligence contributed to the accident.
Your health insurance provider, if you exhaust other types of coverage.
Your employer, if you were driving for work-related purposes.
What Compensation is Available in Hit-and-Run Accident Claims?
If you can prove that you sustained severe injuries in the hit-and-run accident, you could recover compensation for the following types of losses from a third-party injury claim:
Medical expenses you incur for the treatment of your crash injuries
Out-of-pocket costs you incur, such as travel costs for doctor's appointments
Reduced income from missed time at work during your recovery
Projected losses in earning capacity, if you suffer permanent impairments
Subjective losses, such as pain, suffering, and reduced quality of life
How Long Do I Have to File a Hit-and-Run Accident Lawsuit?
If you can locate the other driver or have grounds to sue another party after a Fort Lauderdale hit-and-run accident, remember that you must file your lawsuit within four years of the date of the accident. If you attempt to sue after Florida's statutory four-year time limit has passed, you could lose your right to file for compensation in court.
The four-year deadline is important whether or not you ever intend to sue because your ability to threaten a lawsuit is your main leverage in any settlement talks. The Fort Lauderdale injury lawyers at Phillips | Tadros, P.A., can help you identify key deadlines and keep your case on track from day one.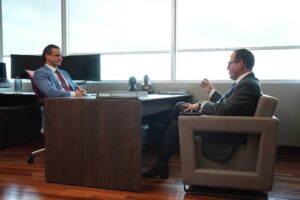 Why You Should Hire Our Attorneys to Fight for Your Hit-and-Run Case
You can count on our Fort Lauderdale hit-and-run accident lawyers to help you by:
Providing free initial consultations and case evaluations.
Treating you with empathy, compassion, and respect every step of the way.
Assigning your hit-and-run accident case directly to an attorney with years of dedicated experience.
Responding to your case inquiries promptly.
Communicating with insurance providers and others on your behalf.
Obtaining valuable evidence to support your legal claim.
Negotiating aggressively to maximize your settlement.