Types of Car Accidents in Florida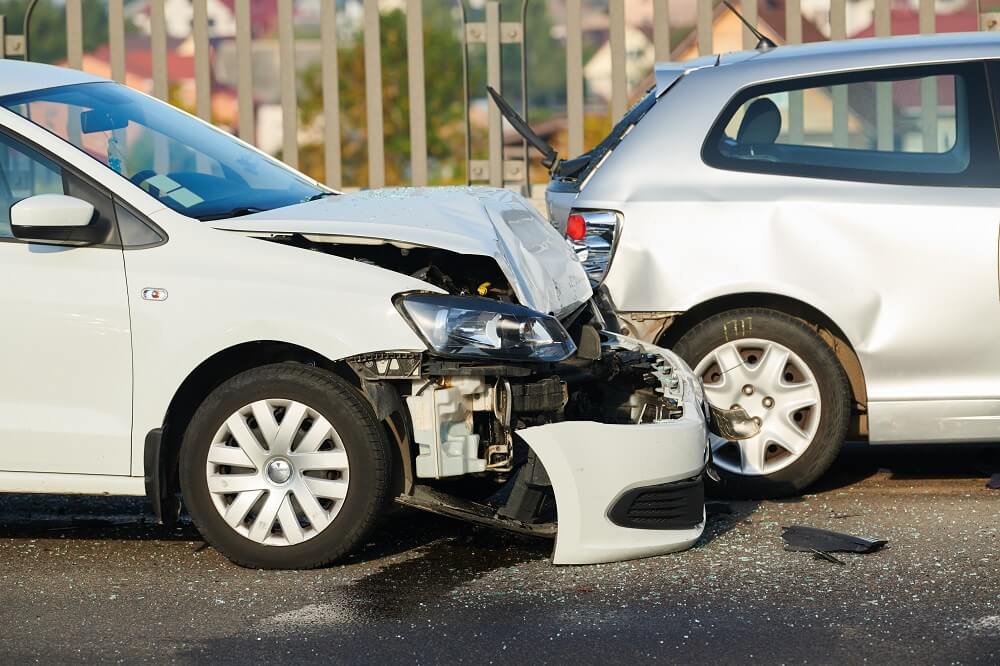 Car accidents are common occurrences in Florida. Injured victims often feel stressed, scared, and overwhelmed in the immediate aftermath. Treating injuries and pursuing legal action against another person seems daunting. However, it is necessary to hold the at-fault party liable and recover compensation for medical bills and other expenses. The good news is that you don't have to do it alone.
At the law firm of Phillips | Tadros, P.A., we have nearly 40 years of combined experience representing injured people after car crashes in Ft. Lauderdale and throughout South Florida. Contact us now to learn more about the common types of car accidents in Florida and how we can help you with your case. The consultation is free.
Are All Auto Accidents the Same?
No. Different types of crashes can occur depending on the circumstances. Sometimes, collisions involve two or more cars or trucks. Other times, non-motorists, such as pedestrians, get hit by vehicles.
Some of the most common types of motor vehicle accidents in Florida include:
Car Accidents – Car accidents are often the result of driver error. Inattention and carelessness endanger the safety and lives of others. For example, someone might run a red light, tailgate a vehicle, or focus on their cell phone instead of the road ahead. In one recent year, 391,164 crashes occurred in Florida, according to the Florida Department of Highway Safety and Motor Vehicles. They caused 248,958 injuries and 3,462 fatalities.
Truck Accidents – Commercial trucks are massive. When truck accidents happen, the occupants of smaller vehicles often sustain more severe injuries than truck drivers. The violent impact creates extreme forces the body can't handle. Drivers and passengers can hit their heads on the dashboard, get ejected from the car, or sustain injuries from broken glass and crumpled metal, for example. In one recent year, 9,019 large truck crashes occurred in Florida. There were 322 fatalities and 4,314 injuries.
Motorcycle Accidents – Drivers have difficulty noticing motorcyclists because motorcycles are much smaller than cars and trucks. Thoroughly checking blind spots and paying attention to traffic is crucial to avoid colliding with a nearby motorcyclist. Despite the safety precautions motorcyclists take, deadly crashes can occur when other drivers are negligent. There were 9,138 motorcycle accidents in one year, causing 587 fatalities.
Bicycle Accidents – Bicyclists must follow most of the same traffic laws as motor vehicle drivers. They can use designated bike lanes when available. However, some circumstances require them to share the road with motor vehicles. An accident can occur if a driver swerves into the bicycle lane or doesn't check for crossing bikers before completing a turn, for example. Since bicycles don't have seatbelts or airbags, riders are at high risk of severe injury or death. In one recent year, 7,117 bicycle crashes occurred in Florida, resulting in 209 fatalities.
Pedestrian Accidents – There were 9,996 pedestrian accidents in one recent year, killing 761 pedestrians. Although right-of-way laws are supposed to protect people crossing the street, some drivers ignore those laws. Collisions often occur at crosswalks when motorists don't slow down or stop. However, pedestrians can get hurt during crashes in other locations, such as parking lots, intersections, and driveways.
Drunk Driving Accidents – Everyone knows the dangers of drunk driving. Any amount of alcohol in the body can impair physical and mental faculties. When drivers are under the influence, they have a slower reaction time, poor decision-making skills, and reduced motor function. Getting behind the wheel after drinking is dangerous and can lead to catastrophic accidents. According to statistics, 32 people die daily in drunk driving crashes nationwide. That's equivalent to one person every 45 minutes.
Distracted Driver Accidents – Distractions come in various forms. The most common is texting. However, distracted driving can involve any action that directs a driver's eyes, hands, or attention away from driving. Eating, drinking, and singing along to the radio prevent motorists from focusing on the road ahead. The brain can't multitask well, making it more challenging to notice road hazards or react to stopped traffic. The consequences of distracted driving can be deadly.
Rideshare Accidents – Rideshare services like Lyft and Uber offer convenient and affordable transportation. You might feel safe in a rideshare vehicle, but drivers aren't professionals. They're regular people giving rides to make money. That means they can cause accidents. Injured passengers, occupants of other cars, and non-motorists can hold the rideshare company liable if one of its drivers is at fault for a crash.
Uninsured/Underinsured Motorist Accidents – Uninsured/underinsured motorist (UM/UIM) insurance is available if the at-fault driver doesn't have liability coverage or lacks sufficient limits to fully compensate the accident victim for their losses.
Hit-and-Run Accidents – Although it's illegal to flee the scene of a car crash, some drivers leave because they worry about the consequences of dealing with law enforcement. There were 105,565 hit-and-run crashes in Florida in a single recent year. If you can't track down the at-fault motorist, filing a UM claim could be an option for seeking compensation. UM insurance covers more than collisions involving uninsured or underinsured drivers. It also pays when the policyholder is the victim of a hit-and-run.
What Compensation Can I Secure Through a Car Accident Lawsuit in Florida?
The compensation you receive in a car accident lawsuit might cover your:
Healthcare expenses
Pain and suffering
Mental anguish
Lost income
Loss of future earning ability
Long-term care needs
Disability
Scarring and disfigurement
Loss of companionship
Transportation costs
Childcare expenses
Vehicle repair or replacement costs
You might also recover punitive damages. To be awarded punitive damages in a lawsuit, you must show clear and convincing evidence of the defendant's gross negligence or intentional misconduct.
What Is the Deadline for Filing an Auto Accident Lawsuit in Florida?
In Florida, the statute of limitations allows a four-year timeframe to file a lawsuit against another party. That means you have four years from the crash date to initiate your lawsuit against the negligent driver or someone else who is at fault for the accident.
Contact a Ft. Lauderdale Car Accident Lawyer
At Phillips | Tadros, P.A., we are familiar with all types of traffic accidents in Florida and how to handle these cases. When you hire us, we will protect your rights and fight for the compensation you deserve.
Contact us today for a free consultation if you sustained injuries in an auto accident due to someone else's negligence.