Is Florida a No-Fault State?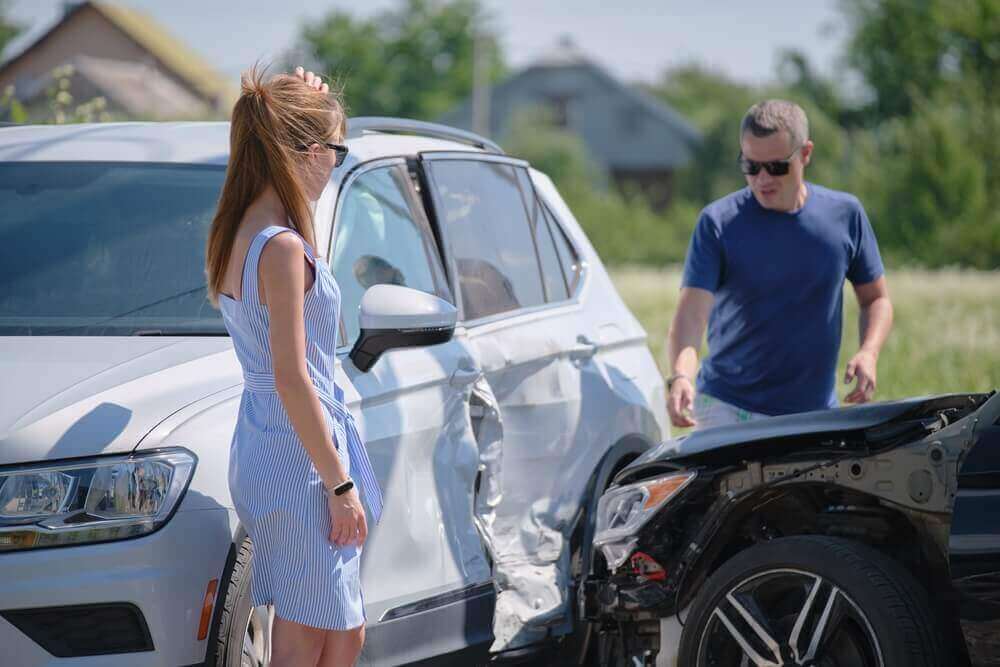 Florida is one of several states with no-fault insurance as part of their auto insurance requirements. That means an injured driver must file a claim against their own personal injury protection (PIP) coverage after a crash, regardless of who is at fault. PIP coverage pays for medical treatment, lost wages, and other expenses.
While no-fault insurance was designed to simplify the claims process after a car accident, many questions can still come up when pursuing a claim. For answers to these questions, you should contact Phillips | Tadros, P.A. immediately after the collision. Our attorneys have over 40 years of combined experience representing car accident victims in Florida. Contact us for a free consultation today to discuss your legal options.
No-Fault vs. At-Fault States: What's the Difference?
There are pros and cons associated with no-fault insurance. On the positive side, no-fault insurance can often result in quick claim payouts after an accident. It also reduces the number of lawsuits filed for minor injuries. On the negative side, no-fault insurance can make it difficult for people who've been injured to receive compensation for pain and suffering.
However, there are quite a few differences between no-fault and at-fault insurance states, where some of these pros and cons come into play.
No-Fault Car Insurance States
In no-fault states, PIP insurance is mandatory. It requires the PIP insurer to pay for the covered individual's medical bills and lost wages regardless of who is at fault. No-fault insurance generally does not cover non-economic damages, including pain and suffering.
Someone who suffers minor injuries in a no-fault state is typically limited to their PIP coverage and cannot bring a lawsuit against the party who caused the accident. But an accident victim who suffers serious and permanent injuries with expenses over the limits of their PIP coverage is allowed to seek compensation through a personal injury lawsuit against the at-fault party.
At-Fault Car Insurance States
An at-fault state is also called a tort state. At-fault insurance means that the person responsible for the car crash will be responsible for compensating the other party for their losses. Most states require motorists to carry liability auto insurance, although the amount of liability coverage required varies. The injured party does not need to file a claim first with their insurance company, as is required in no-fault states. They can file directly against the other driver's liability insurer to seek compensation for losses from the crash.
However, the at-fault party's insurance company pays only up to the policy limit. And sometimes, they refuse to settle for this amount or deny the claim altogether. The accident victim may then have to sue to recover the money they need for medical care and other expenses.
What Does Personal Injury Protection (PIP) Insurance Cover?
State law requires every motor vehicle with a current Florida registration to have:
PIP and property damage liability (PDL) insurance when registering a vehicle
A minimum of $10,000 in PIP and PDL each
Continuous insurance coverage during the entire registration period, regardless of the location of the vehicle
Continuous coverage, even if the vehicle isn't operable or driven
A policy purchased from an insurer licensed to do business in Florida
In Florida, motorcycles are excluded from the definition of a motor vehicle, therefore, motorcyclists do not need insurance coverage.
No matter who is at fault, Florida PIP pays 80 percent of all reasonable and necessary medical costs up to the policy limit. The policyholder must seek treatment within fourteen days of the crash.
In addition, PIP pays for 60 percent of lost wages up to the policy limit.
What Other Insurance Can I Turn to After a Car Accident in Florida?
You might realize that $10,000 doesn't go very far after a car wreck, especially if your injury is severe and requires ongoing medical care. If you exhaust your PIP limit and need additional compensation, other sources might be available depending on your insurance policy, such as:
Collision insurance – Collision insurance pays for vehicle repairs from an accident regardless of who is at fault. However, it doesn't cover injury-related expenses. You should check with your insurer to determine if you have collision coverage since it's optional.
Uninsured/underinsured motorist (UM) insurance – UM can cover any remaining expenses PIP doesn't pay. Coverage is available regardless of who causes the car accident. It also applies if you get hurt as a passenger in your car, while riding in someone else's vehicle, or as a pedestrian. It can compensate for lost wages, medical expenses, and other financial losses.
MedPay – Medical Payments Coverage, also called MedPay, is another type of optional insurance. After filing a PIP claim and using the available coverage, you may file a MedPay claim to pay any leftover medical costs not paid by PIP. Like UM, it also applies whether your injury occurs as a pedestrian, in your vehicle, or in someone else's car.
How Long Do I Have to Report an Accident to My Insurer?
The amount of time you have to report a crash to your insurer depends on your specific insurance policy. Some insurance carriers impose strict deadlines for filing claims, while others have more flexible timeframes for filing a claim. Regardless of what your policy requires, it's always better to file a claim immediately after a car accident.
Keep in mind that in Florida, you generally have four years from the date of a car accident to file a lawsuit seeking compensation for your injuries caused by the at-fault party. If you miss the deadline, the court will be barred from hearing your case. The insurance company will then have little incentive to negotiate a settlement without the threat of a lawsuit.
What Compensation Can I Secure Through a Car Accident Lawsuit in Florida?
If you have severe injuries and can file a personal injury lawsuit against the at-fault party, you could potentially receive compensation to cover your:
Medical bills
Prescriptions, hospital stays, rehab, and other medical expenses
Lost wages due to time missed from work
Loss of future earnings due to disability
Pain and suffering
Emotional distress
Vehicle repairs or replacement
Contact a Fort Lauderdale Car Accident Lawyer
At Phillips | Tadros, our Fort Lauderdale car accident lawyers have extensive experience fighting for those injured by the carelessness of others in our community. You shouldn't have to pay for the harm a distracted, intoxicated, drowsy, or otherwise negligent individual caused you. We'll be here to demand answers and justice.
Call us or contact us online for a free and confidential consultation. We'll be ready to discuss the details of your case and how we could help.