Hit by an Uninsured Driver in Florida? Here's What to Do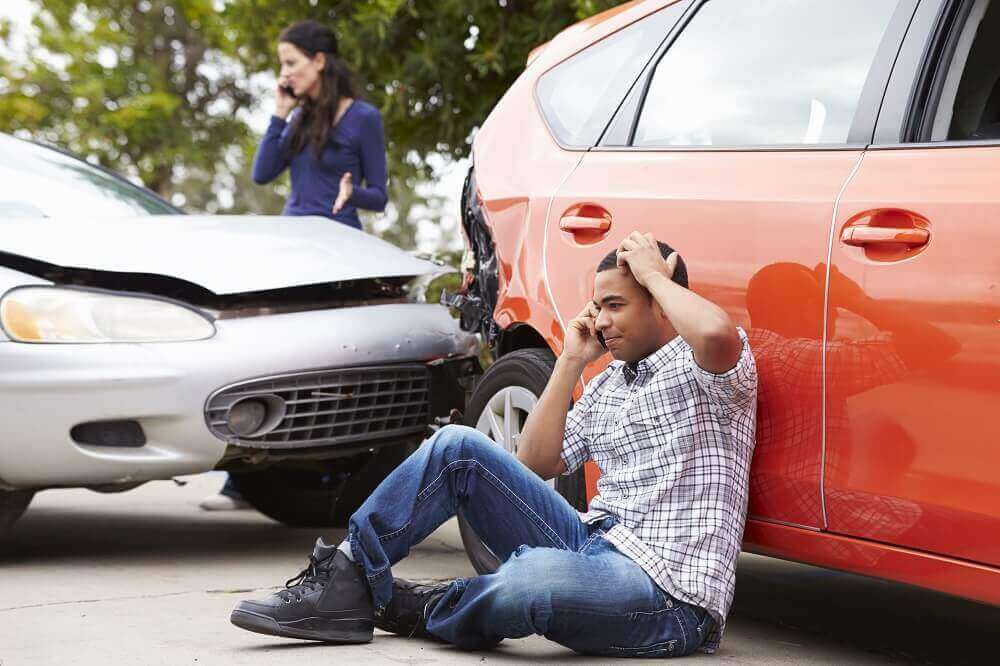 Drivers who cause accidents in Florida can be liable for the consequences through a claim against their auto liability coverage. However, if you discover that the at-fault driver doesn't have insurance, you might wonder how you can get the money you need for your medical bills, lost wages, pain, suffering, and other losses.
Fortunately, you could have several options for pursuing financial recovery. An experienced lawyer from the law firm of Phillips | Tadros, P.A., can explore all your options and seek compensation from every available source.
Get the help you need to navigate the legal system and demand compensation for your losses after an accident caused by an uninsured motorist in Florida. Get Phillips | Tadros, P.A. We have nearly 40 years of combined legal experience, and we have secured millions of dollars on behalf of injured people in Florida. We won't stand for bad behavior at our clients' expense.
Contact us today for a free consultation with our uninsured driver accident lawyers in Florida.
What Are the Auto Insurance Requirements in Florida?
To register personal automobiles in Florida, owners must obtain auto insurance with the following minimum coverage amounts:
$10,000 of personal injury protection (PIP) coverage
$10,000 of property damage liability (PDL) coverage
Policyholders may purchase PIP or PDL policies with higher coverage limits or other optional types of coverage, such as bodily injury liability coverage, uninsured (UM) or underinsured motorist (UIM) coverage, and comprehensive or collision coverage.
What Is PIP?
Personal injury protection (PIP) coverage provides benefits if you suffer injuries in an auto accident. Under Florida's PIP system, you must first turn to your auto insurance company for compensation after an accident. Your insurer must provide PIP benefits for your auto accident injuries, regardless of who caused the crash that injured you. For this reason, many people refer to PIP coverage as a type of "no-fault" insurance since claimants can recover compensation no matter who was to blame for a crash.
PIP benefits help you cover medical bills and wage losses you incur due to your crash-related injuries. PIP can also cover the costs of replacement services you must pay for due to your injuries, such as housekeeping, childcare, and rideshare services.
PIP insurance covers up to:
80 percent of your medical expenses
60 percent of lost wages from missed work or reduced earnings on part-time or light-duty work
100 percent of replacement services
PIP also provides up to $5,000 toward funeral or burial expenses in case of a car accident fatality.
What Is Uninsured Motorist Coverage?
Auto insurance companies offer uninsured motorist (UM) coverage as an optional type of insurance that policyholders can purchase. With UM coverage, you can file a claim with your auto insurance company to recover the compensation you would typically get from the at-fault driver if they had liability insurance.
Depending on the circumstances, UM coverage could compensate you for the following:
Medical treatment and rehabilitation expenses not covered by PIP
Long-term care and support costs, including home health services, household support services, mobility equipment purchases, and disability accommodations
Lost income from missed work or reduced earnings from modified duty work while you recover
Lost future earnings and employment benefits if you become permanently unable to work
Pain, suffering, and lost quality of life due to injuries, disabilities, or visible disfigurement
Car repairs, alternative transportation expenses, or the reimbursement value of a totaled vehicle
What Are My Options If an Uninsured Motorist Hits Me?
If you were in an accident involving an uninsured motorist, you could have several options for recovering compensation for your losses, including:
PIP coverage – PIP benefits can help you pay for medical expenses, income losses, and necessary replacement services if you suffer injuries in a car accident.
Uninsured motorist coverage – With UM coverage, you can file a compensation claim with your own insurance provider for medical costs, lost wages, and other expenses the other driver should have covered with liability insurance.
Collision coverage – If you carry optional collision coverage, you could recover compensation from your auto insurer for car repair expenses, alternative transportation expenses such as car rentals, or replacement costs if your vehicle is too damaged to fix.
Filing a lawsuit against the at-fault driver – Unfortunately, many drivers who choose to drive without proper insurance do so because they don't have the money to afford insurance premiums or don't have many assets to protect with insurance. As a result, filing a lawsuit against an uninsured motorist doesn't guarantee you'll get the money you deserve, even if you win in court.
A knowledgeable injury lawyer can help you identify all possible sources of compensation for your losses and maximize the value of your settlement.
What Is the 14-Day Rule?
Under Florida's PIP laws, an injured car accident victim must seek medical attention from a qualified healthcare provider within 14 days of an accident to maintain eligibility for PIP benefits. Examples of qualified healthcare providers include:
Emergency medical technicians (EMTs) and paramedics
Emergency department doctors, physician's assistants, nurse practitioners, and nurses
Primary care physicians and physician's assistants
Chiropractors
Dentists
Many types of alternative treatments, such as acupuncture or massage therapy, do not qualify under the 14-day rule.
The 14-day rule encourages car accident victims to seek medical attention promptly. Timely treatment validates an accident victim's PIP claim since, in the eyes of the insurance companies, someone who has suffered legitimate injuries would not wait more than a few weeks to seek medical care. Finally, the 14-day rule gives insurers prompt notice of covered events, allowing them to investigate swiftly.
Contact a Fort Lauderdale Car Accident Lawyer
If you got hurt in an auto accident caused by an uninsured driver, don't lose hope. You may still have legal options, and the Fort Lauderdale accident attorneys at Phillips | Tadros, P.A., can help you explore them.
Contact us today for a free, no-obligation case review to find out how we can pursue the money you need to rebuild your life after a crash caused by a driver without insurance.