What Is the Statute of Limitations for a Personal Injury Claim in Florida?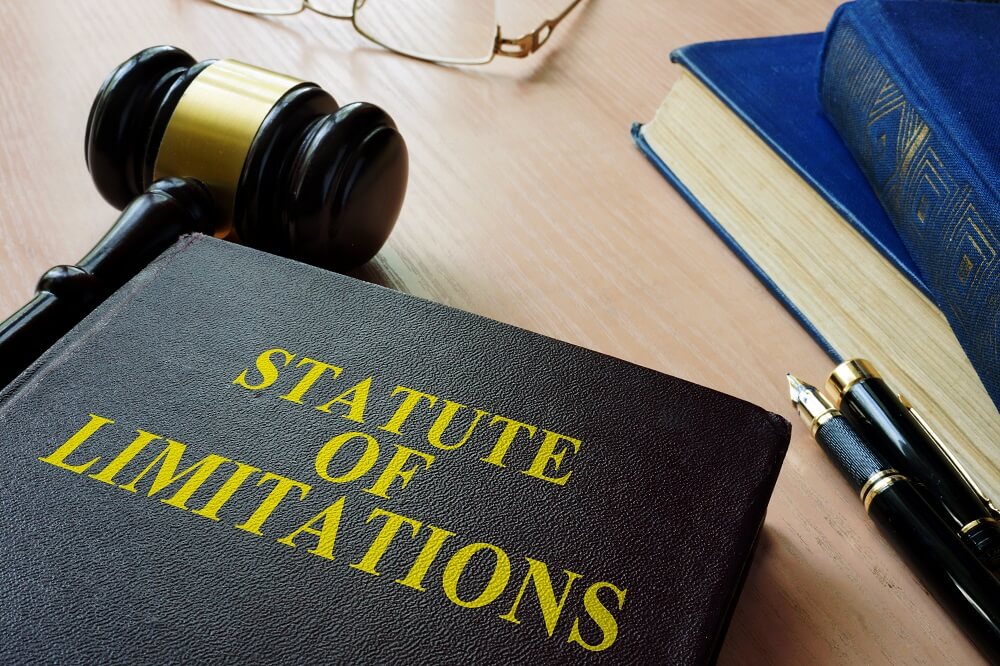 In Florida, the statute of limitations for most personal injury cases allows a two-year timeframe to file a lawsuit against another party. That means you must initiate your lawsuit within two years of an accident. Otherwise, you may not be able to seek compensation for your injury.
You should not hesitate to contact Phillips | Tadros, P.A. if you sustained an injury in an accident due to someone else's negligence. Our experienced legal team is familiar with the statutes of limitations in Florida and can efficiently handle personal injury cases. Contact us today for your free initial case review.
What Is the Purpose of the Statute of Limitations?
A statute of limitations is the timeframe one party has to initiate legal action against another. The time period varies depending on the cause for which the party wants to file suit. In civil proceedings, the statute of limitations allows an injured person to file a lawsuit against the person or company responsible for an accident within a set period. Missing the deadline can prevent the claimant from pursuing compensation for their injuries and losses.
The primary purpose of a statute of limitations is to facilitate the timely handling of personal injury lawsuits. It also protects defendants from facing lawsuits too long after an incident occurred. If too much time passes, witnesses might recall incorrect information, and evidence can go missing or get destroyed.
Is There Only One Statute of Limitations?
No. The general personal injury statute of limitations is two years for cases involving negligence. Negligence is the failure of one party to exercise a reasonable degree of care to avoid harming another. Negligence is often involved in car collisions and other accident cases.
Other types of injury claims may have different timeframes for filing lawsuits. Statutes of limitations for some other types of injury claims are as follows:
Products liability– Two years
Medical malpractice– Two years from the date of the incident or the date you discovered the incident
Workers' compensation– Two years
Wrongful death– Two years
Why Is It Better to File Your Case Early?
It's essential to begin work on your case soon as possible. When you hire a lawyer early, you give them the necessary time to investigate and prepare a strong claim. They can preserve evidence and prevent valuable documentation from getting destroyed or damaged.
Waiting until years after the accident to work on your case can lead to various obstacles. Unnecessary delays can push the process past the statute of limitations. If you wait too long to file, it might be too late to seek compensation for your injuries.
What Happens If I Miss the Filing Deadline?
If you don't file your lawsuit within the required timeframe, the defendant will likely use that to their advantage. They can file a motion for the judge to dismiss the case. You won't have the opportunity to hold the at-fault party liable for your injury despite any evidence you have against them.
The statute of limitations isn't only essential for initiating a civil lawsuit in court. It can also be a contributing factor in successful settlement negotiations. When the timeframe to file a lawsuit has yet to pass, you have the leverage to pursue the settlement you deserve from the insurance company. The insurer might decide to settle to avoid litigating the case in court. However, once the timeframe passes, the insurer knows they have the upper hand and don't have to worry about the possibility of a lawsuit.
Can the Filing Deadline Be Extended?
Yes. Specific situations allow a plaintiff to toll the statute of limitations for personal injury cases. That means pausing the running of the clock is possible. Instead of having two years to file a lawsuit, you get more time if certain factors apply, such as:
If the defendant leaves the state before you file suit against them, their absence will not count towards the two-year timeframe.
If you are under 18 when the accident occurs, you will have two years from the date you turn 18 to initiate your lawsuit.
You don't have to file suit within two years of the accident if a medical provider deems you incapacitated. You have two years from the date you gain mental competency to pursue legal action. However, you can't file your lawsuit more than seven years after the accident date.
Medical malpractice cases also come with exceptions to the typical statute of limitations. Sometimes, patients don't immediately realize medical malpractice occurred. The discovery rule allows you to file your lawsuit within two years of discovering the injury. You must typically initiate your lawsuit within two years of the medical error, regardless of when you discovered the malpractice.
However, another instance when you can delay the statute of limitations is if a medical provider fraudulently conceals medical negligence. That means they purposely hide what happened to prevent you from discovering your injury. The statute of limitations allows a two-year timeframe for filing suit from the date of discovering the injury but no more than seven years from the date the malpractice occurred.
How Can an Attorney Help?
An experienced personal injury attorney from Phillips | Tadros, P.A. can represent accident victims in various personal injury cases, including:
Pedestrian Accidents
Dog Bite Injury Cases
We work diligently to resolve cases favorably and within the necessary timeframe. Our legal team is efficient in investigating accidents, collecting evidence, and negotiating insurance settlements. We give ourselves plenty of time to file a lawsuit if necessary, so our clients don't lose their option to bring the at-fault party to court.
Contact a Florida Personal Injury Lawyer
At Phillips | Tadros, P.A., our personal injury attorneys have nearly 40 years of combined legal experience. We have a proven track record of achieving positive results for our clients. You will receive the guidance and support you deserve when you come to us for help.
If someone's negligence caused your injuries in an accident, call or contact us online for a free consultation today. Let us fight by your side for justice.