Pembroke Pines Dog Bite Lawyer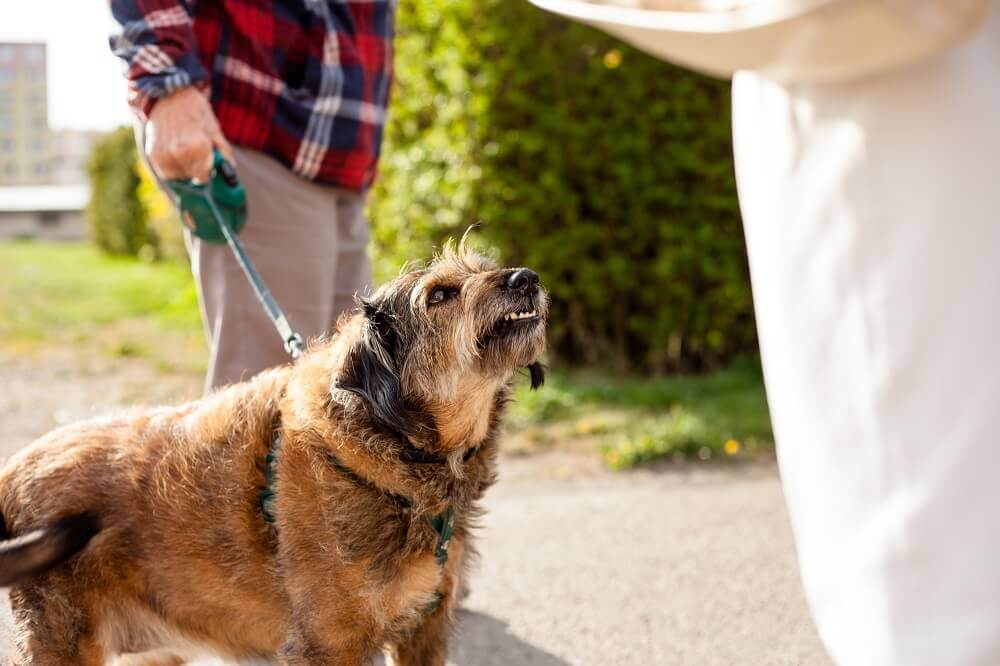 Has someone else's dog bitten and injured you? You deserve compensation when you have medical expenses and lost income due to dog bite injuries. You also deserve experienced legal counsel who will fight for the financial recovery and accountability you need from the dog owner and insurance companies. Turn to a Pembroke Pines dog bite lawyer from Phillips | Tadros, P.A. for help pursuing your legal claims.
With nearly 40 years of combined legal experience, our legal team has dedicated their careers to advocating for the rights of injured victims in Pembroke Pines and throughout Florida. We've built a proven track record that includes millions of dollars in compensation successfully recovered for clients. Our firm has earned a reputation for taking on the most challenging injury cases that other law firms won't touch and winning settlements and judgments. We won't stand for bad behavior, but we will stand for you.
If you've suffered injuries after an attack by somebody else's dog, get the legal representation you need to seek compensation for your medical bills, lost wages, and pain and suffering. Contact Phillips | Tadros, P.A. today for a free initial claim evaluation. You can discuss your legal options with an experienced Pembroke Pines dog bite lawyer, and we'll figure out what to do next.
Is the Dog's Owner Always Responsible If Their Dog Bites Someone?
Under Florida's dog bite liability law, owners have strict liability for any injuries caused by their dog biting another person. An injured victim does not need to prove that a dog owner knew their dog had a vicious nature or had previously bitten or attacked other people or animals. They also don't have to prove that the dog bite occurred due to the owner's negligent handling of their dog. However, they must have been in public or legally on private property.
Are There Any Exceptions to the Dog's Owner Being Liable?
A dog owner may have several defenses to a dog bite injury claim, including:
Warning – If there was a visible "Bad Dog" sign, someone bitten by a dog on the owner's property must prove that the dog bite occurred due to the owner's negligence. This does not apply to victims under the age of 6.
Trespassing – A dog bite injury victim who trespassed onto the owner's property may not be eligible for compensation.
Provoking – The injured victim may have provoked the dog into attacking, such as by chasing or teasing them, poking them, or pulling their tail.
Defense – If the dog bit someone in self-defense or defense of its owner, the owner may not be liable.
What Is Defined as a Dangerous Dog?
Florida state law defines a "dangerous dog" as any dog recorded as having:
Aggressively bitten, attacked, endangered, or inflicted severe injury on someone
Severely injured or killed a domestic animal while off the owner's property more than once
Chased or approached a person in public to attack or menace without provocation
Does Pembroke Pines Have a Leash Law?
In Pembroke Pines, dog owners may not let their dogs run "at large." The city's leash law requires Pembroke Pines dog owners to keep dogs under direct, physical control. They can do this via a leash, cord, chain, or fence. Owners may not chain or tether their dogs in a way that allows the dog access to public premises or someone else's property.
What Can Cause a Dog to Bite Someone?
Although a dog may bite or attack someone seemingly without reason or warning, various circumstances may make a dog more likely to lash out against a person. These circumstances may include:
The dog gets scared or startled.
The dog feels threatened.
The dog has previously suffered abuse or neglect that causes them to feel stress, anxiety, or fear.
The dog feels frustrated or overwhelmed, including due to loud noises, sensory overload, or their owner trying to restrain them or correct their behavior.
The dog wants to protect something valuable to them, such as their puppies, human family, toys, or food.
The dog suffers from illness or injury.
The dog has a rabies infection.
The dog gets provoked by teasing, chasing, poking, or pulling on the dog.
The dog gets overexcited during play.
Are There Certain Dog Breeds That Are More Likely to Bite?
According to the American Veterinary Medical Association (AVMA), various studies have found the dog breeds with the top biting incidents include:
German Shepherds
Pit Bulls
Rottweilers
Jack Russell Terriers
Spaniels
Collies
Saint Bernards
Labrador Retrievers
However, the AVMA found that the top breeds involved in dog bite incidents often depended on the current popularity of the breed and other factors – such as whether local ordinances outlaw specific breeds. In addition, surveys of owners and animal behaviorists indicated that aggressive breeds tended toward small- and medium-sized dogs such as spaniels, collies, and toy breeds.
What Damages Can Be Recovered in a Dog Bite Claim?
In a dog bite claim, you may have the right to recover compensation for losses you've incurred due to dog bite injuries, including for:
Medical treatment and rehabilitation expenses, including emergency room or urgent care center treatment, hospitalization, surgeries, prescriptions, pain management care, or physical therapy
Long-term care expenses for permanent disabilities or complications, including mental health treatment, home health services, housekeeping assistance, or medical and mobility equipment
Loss of income if you miss time from work or need to step down to a role that pays less
Loss of future income, earning potential, and employment benefits if you become permanently disabled from work
Physical pain
Emotional trauma or distress
Loss of quality of life due to emotional trauma, physical disabilities, or visible scarring and disfigurement from your injuries
You may have concerns about pursuing a claim if the dog that bit you belongs to a family member, friend, or neighbor. But remember that homeowner's or renter's insurance companies typically handle dog bite injury claims. Your family member, friend, or neighbor likely has insurance to protect themselves from financial liability and compensate someone injured on their property.
What Is the Deadline for Filing a Dog Bite Injury Claim in Florida?
Florida's statute of limitations for injury claims usually gives you two years to file a lawsuit after a dog bite. If you file a lawsuit after the filing window has expired on your dog bite injury claim, you may lose your rights to recover compensation from the dog's owner. You should contact a Pembroke Pines dog bite injury lawyer at Phillips | Tadros, P.A. as soon as possible to ensure you file your claims before the deadline expires in your case.
How Long Does It Take to Settle a Pembroke Pines Dog Bite Case?
While some dog bite cases settle within a few months, some cases can take several years to get to trial before a jury or judge resolves the claim. Although we cannot precisely predict how long it may take to settle your dog bite injury case, we can discuss the factors that may affect the duration and timeline of your case. These factors can include:
The nature and severity of your injuries
The duration of your medical recovery
Whether you suffer any permanent impairments from your injuries
Whether you need to take time off work while recovering from your injuries or have reduced earnings during your recovery
The complexity of the issues in your case, including determining whether the dog that injured you qualifies as a dangerous dog under state law
Whether you bear any responsibility for the dog biting you or if the dog's owner may have legal defenses to your claim
Whether other people also suffered injuries in the dog's attack
The availability of insurance coverage
How quickly the insurer investigates your claim and responds to your letters, emails, and phone calls
Whether the insurance company denies your claim
The skill of your legal counsel
Whether you need to go to mediation or file a lawsuit
Contact a Pembroke Pines Dog Bite Lawyer
After suffering a dog attack in Pembroke Pines, turn to Phillips | Tadros, P.A. for legal representation to pursue compensation from the dog's owner or their insurer. Contact our firm today for a free, no-obligation consultation to talk to a Pembroke Pines dog bite lawyer about how we can assist you in the claim process. We'll take it personally – for you.