Fort Lauderdale Pedestrian Accident Lawyer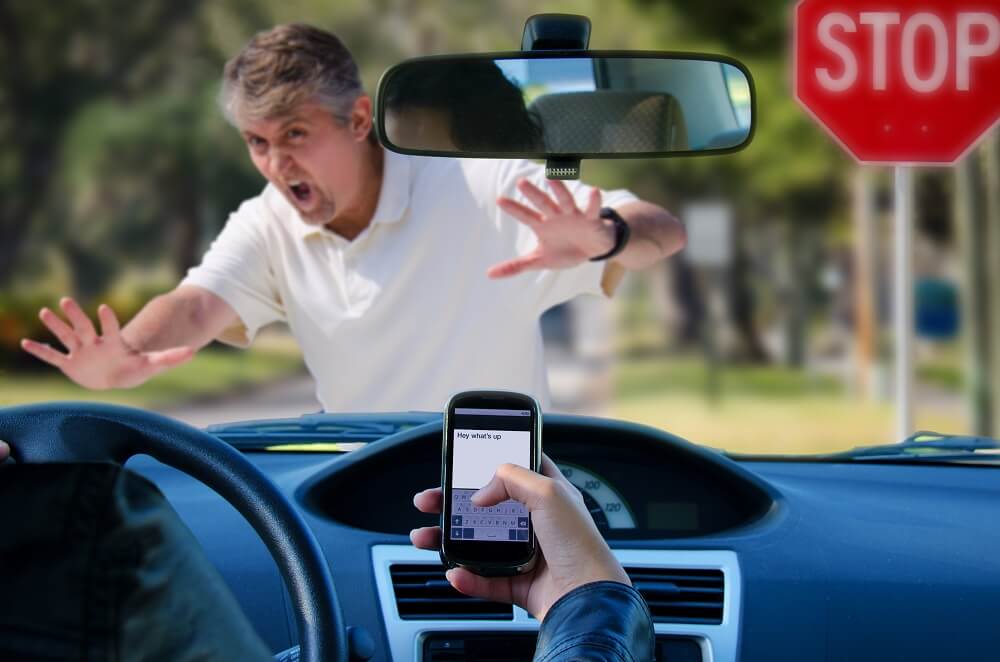 If a negligent driver struck you with their vehicle and injured you in Fort Lauderdale, contact Phillips | Tadros, P.A., now to discuss your options.
You can sustain a severe or life-threatening injury when you're a pedestrian involved in a car crash. The violent force of a vehicle colliding with your body can instantly fracture bones and launch you into the air. Subsequent injuries can result from flying debris or getting run over by a car. It's a traumatic experience that can have long-lasting consequences.
The Fort Lauderdale pedestrian accident attorneys at Phillips | Tadros, P.A., understand the physical and emotional effects of a pedestrian collision. We are dedicated to fighting for people injured by others' misconduct. That's what we've done for our clients, and we are ready to do the same for you.
Contact us today for a free consultation with a Fort Lauderdale pedestrian accident lawyer to learn more.
What Are the Most Common Causes of Fort Lauderdale Pedestrian Accidents?
Most pedestrian crashes occur because of human error. Drivers often ignore people crossing the street or violate vital traffic laws. Some don't pay attention to their surroundings because they get distracted by their cell phone or another distraction.
Pedestrian accidents can result from numerous circumstances, such as:
Distracted driving
Backing out of a parking spot without checking for someone walking behind the vehicle
Failing to yield the right of way
Driving under the influence of alcohol or drugs
Passing a crosswalk without slowing down or stopping for foot traffic
Speeding
Swerving onto a nearby sidewalk
Turning at an intersection without looking for crossing pedestrians
What Are the Most Frequent Injuries from a Pedestrian Accident?
Injuries caused by pedestrian accidents are often severe. That's because pedestrian collisions are violent, especially when they involve high speeds. Pedestrians have no airbags or other safety equipment to protect them during a crash.
Emergency medical care is often required. Some pedestrian accident victims never recover from their disabling injuries. Chronic pain, loss of mobility, and other medical issues can become a daily struggle. Hiring someone to perform basic household tasks, such as cleaning and laundry, might be necessary.
Examples of the most common injuries in pedestrian accidents include:
Internal bleeding and organ damage
Loss of limb
Traumatic brain injury (TBI)
Broken bones
Road rash
Spinal cord injuries and paralysis
Deep lacerations
Disfigurement
Neck and back injuries
Joint damage
What Should I Do Immediately After a Fort Lauderdale Pedestrian Accident?
You should not wait to take the necessary steps to hold the negligent driver accountable and recover the compensation you deserve. Go to the hospital immediately after you leave the crash scene to see a doctor. They might prescribe follow-up care or ongoing treatment. You should follow their recommendations.
You should also hire a Fort Lauderdale pedestrian accident lawyer from Phillips | Tadros, P.A., as soon as possible. We can handle your case while you attend your doctor's appointments and get the treatment you need to recover.
Maintaining records related to the accident is also beneficial. You should keep copies of your medical records, bills, and other documentation to use as evidence in your case.
What Compensation Is Available for My Injuries?
In Florida, no-fault laws require accident victims to file a personal injury protection (PIP) claim before pursuing compensation from the at-fault party. PIP covers 80 percent of medical expenses and 60 percent of lost wages up to the policy limit. Coverage also includes reimbursement for paying someone else to complete services you can't perform due to the injury.
If you have an auto insurance policy, the policy's PIP coverage should apply if you are injured while on foot. If you are hurt as a pedestrian and don't have auto coverage, PIP coverage on the vehicle that hit you should apply.
You can file a claim with the negligent driver's car insurance carrier when you exhaust the PIP limits and if your injury meets Florida's definition of a serious injury. That means the injury partly or wholly consists of:
Permanent and significant scarring or disfigurement
A permanent injury within a reasonable degree of medical probability besides scarring or disfigurement
Significant and permanent loss of a vital bodily function
Death
A successful pedestrian injury claim could allow you to recover compensation for your losses, including:
Medical bills
Rehabilitation expenses
Lost income
Reduced future earning capacity
Pain and suffering
Diminished quality of life
In-home assistance
Home and vehicle modifications to accommodate disabilities
Who Can Be Held Responsible for a Pedestrian Accident?
Establishing liability after a pedestrian accident is challenging. If a driver is at fault, they can be liable for the injured party's losses. In some cases, a governmental agency could be liable for unsafe conditions, or a manufacturer could be liable if a defective product led to the crash.
You should get Phillips | Tadros, P.A., to represent you from the beginning. We can investigate to determine liability and build a case against the at-fault party.
What If the Pedestrian Is Partly at Fault for the Accident?
In Florida, the pure comparative negligence statute dictates that a person's compensation be proportionate to their liability in an accident. That means a judge or jury can reduce your financial award based on your percentage of shared fault.
For example, let's say the jury assigns 80 percent responsibility to a motorist for texting on their cell phone. They also determine you are 20 percent to blame for crossing the road when you had a red light at a crosswalk. If your losses are $100,000, the highest compensation you can recover is $80,000.
What Can Be Done to Reduce the Chances of a Pedestrian Accident?
There are precautions you can take to lower the risk of a car wreck when you're a pedestrian, such as:
Using the sidewalk or walking as close to the edge of the road as possible if there isn't a sidewalk
Wearing bright or reflective clothing, especially at night, so drivers can see you
Maintaining an adequate distance from moving vehicles
Focusing on your surroundings
Never assuming a motorist will stop for you just because you have the right of way
Obeying all traffic signs and signals
Contact a Fort Lauderdale Pedestrian Accident Lawyer
The journey to healing an injury after a pedestrian accident can be long and stressful. At Phillips | Tadros, P.A., we know the challenges of holding someone accountable for the harm they cause. Our legal team is ready to protect your rights and aggressively seek a favorable outcome. Meeting your needs is important to us. With our custom-made mobile communications system, you can reach your Fort Lauderdale pedestrian accident lawyer to discuss your case whenever you have questions.
If you sustained injuries in a pedestrian accident in Fort Lauderdale due to someone else's negligence, contact us for a free consultation today.