Fort Lauderdale Boat Accident Lawyer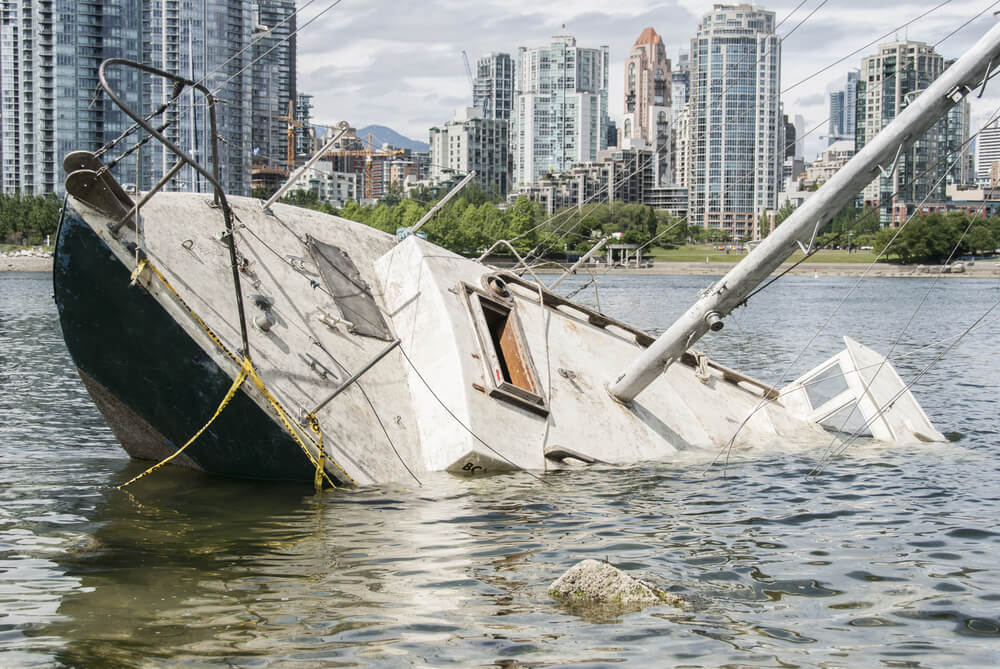 Fort Lauderdale is a popular destination for boating enthusiasts because of its beautiful beaches, warm climate, and many waterways. Unfortunately, where there are boaters, there are also boating accidents. And these accidents often lead to serious injuries, expensive bills, lost wages, and more. If you got hurt while boating and someone else is at fault, you need an experienced personal injury lawyer to help you seek the compensation you deserve.
At Phillips | Tadros, P.A., we are ready to stand up and demand this money on your behalf. Contact us today for a free consultation and find out what a Fort Lauderdale boat accident lawyer from our firm can do for you.
What Are the Most Common Boat Accidents in Fort Lauderdale?
Boat accidents in Fort Lauderdale can take many forms, including:
Collisions – Boats may crash into other watercraft or stationary objects like docks or buoys.
Sinking – Boats can take on water and go under, often due to leaks, poor maintenance, or rough weather conditions.
Fires – Boat fires can result from electrical problems, fuel leaks, or engine malfunctions.
Capsizing – Boats usually overturn due to poor weight distribution or rough waters.
Water skiing accidents – Injuries can be sustained while water skiing, often because of reckless behavior or inexperienced boat operators.
Windsurfing and kite surfing accidents – Injuries from these water sports often occur due to loss of control or collisions with other objects in the water.
What Types of Watercrafts Are Involved in Fort Lauderdale Boating Accidents?
Boating accidents can involve all types of watercraft, each with unique risks and challenges. Some of the most common types of vessels involved in boat accidents include:
Fishing boats – Fishers often operate in challenging marine environments. Their ships can be susceptible to accidents from bad weather, equipment overload, or inattention while focusing on fishing activities.
Cruise ships – The large size and complex nature of cruise ships can contribute to many types of accidents, such as collisions with other vessels or grounding on underwater obstacles. The high number of passengers on cruise ships also increases the risk of onboard accidents like slip and falls.
Sailboats – Sailboats rely on wind for propulsion, making them susceptible to accidents due to sudden changes in weather conditions or maneuverability. Inexperience or lack of proper training in sailing techniques also contributes to many accidents on sailboats.
Personal watercraft – The small size and high-speed capabilities of personal watercraft like jet skis make them difficult to control, especially for inexperienced operators. These factors can easily lead to collisions with other vessels or fixed objects.
Yachts – These luxurious vessels often have advanced technologies and amenities onboard, which can distract operators and contribute to accidents. The large size of some yachts also makes them more challenging to maneuver in tight spaces or during poor weather conditions, increasing the risk of collisions on the water.
Understanding the specific risks associated with each type of watercraft can help boaters take appropriate precautions and reduce the likelihood of boating accidents. In the unfortunate event that an accident does occur, an experienced Fort Lauderdale boat accident lawyer can help you pursue the compensation you deserve from the people to blame.
What Are the Most Common Causes of Boating Accidents?
According to the Florida Fish and Wildlife Conservation Commission (FWC), operator inattention is the main contributor to boat accidents. Many boating collisions in Fort Lauderdale are the result of several factors, such as:
Alcohol use – Operating a boat under the influence of alcohol or drugs significantly increases the risk of boating accidents.
Distracted boating – Inattention while operating a boat can lead to collisions, grounding, and other types of boat accidents.
Speeding – Excessive speed makes it difficult to avoid collisions with other vessels and increases the risk of capsizing.
Inexperience – Inexperienced boaters often lack the necessary skills to handle difficult situations and emergencies at sea.
Bad weather – Poor weather conditions make boating more dangerous, often leading to loss-of-control boating accidents.
Mechanical defects – Malfunctioning equipment or poorly-maintained boats can contribute to accidents if defective parts cause operators to lose control.
What Injuries Can Happen from a Boating Accident?
Boating accidents can lead to a variety of injuries, including:
Broken bones – The force of a collision, fall, or another impact in a boating accident can fracture various bones throughout the body. Boats have many hard surfaces, including decks, gunwales, and rails. In an accident, occupants can collide with these surfaces or other unforgiving objects and cause broken bones.
Traumatic brain injuries (TBIs) – A traumatic brain injury can happen when the head experiences a sudden jolt or impact, such as during a collision or fall on a boat. In some cases, TBIs occur when objects strike the head or the head hits a hard surface in a crash.
Spinal cord injuries – Spinal cord injuries can happen when the spine is subjected to extreme force or abrupt movements during a boating accident. Spinal trauma can occur during a high-speed collision, capsizing incident, or a fall overboard. These injuries can cause permanent paralysis and other life-altering consequences.
Burns – Boating accidents involving fires, explosions, or contact with hot surfaces and substances can result in burns of varying degrees. These incidents can happen due to fuel leaks, electrical malfunctions, engine fires, or other mechanical issues on a boat.
Death – Tragically, some boating accidents result in fatalities. Many boating accident fatalities occur due to drowning or severe injuries sustained in collisions, fires, or other accidents.
Who Can Be Held Liable in a Fort Lauderdale Boating Accident?
Depending on the circumstances of the accident, one or several parties could be liable, including:
Boat operators – If a boat operator was negligent or reckless, our attorneys could work to hold them accountable for the accident.
Boat owners – Owners could be liable if they failed to maintain their boat properly or knowingly allowed an inexperienced or intoxicated person to operate it.
Manufacturers – A manufacturer could be held responsible if a boat accident occurred because of a defective product or design.
Rental companies – A rental company may be liable if it knowingly rented out a boat with mechanical issues or allowed an unsuitable person to operate a rental boat.
Do Boats Have to Be Insured to Have Them Registered?
Florida law does not require boat owners to carry insurance to register their boats. This means you can't necessarily rely on insurance to cover your losses. Because of this, it's always a good idea to contact a lawyer as soon as possible after a Fort Lauderdale boating accident.
What Compensation May Be Recovered in a Boating Accident Lawsuit?
Compensation for a boating accident lawsuit can vary depending on the specific circumstances of your case. Some types of compensation you might be eligible to recover include:
Past and future costs related to hospital stays, surgeries, rehabilitation, and other medical care you need for your injuries
Lost income and reduced future earning capacity
Pain and suffering
Property damage for your boat or other personal property
Is There a Deadline for Filing a Boating Accident Claim?
In most cases, you only have two years to file a boating accident lawsuit in Florida. However, the exact timeline for your unique situation could vary. Contact an experienced Fort Lauderdale boat accident lawyer to ensure you file your case by the appropriate deadline. If you don't, you could lose your right to demand compensation.
Why Choose Phillips | Tadros, P.A.?
At Phillips | Tadros, P.A., we put the "personal" in "personal injury lawyers." Our firm's partners, Mac Phillips and Chris Tadros, handle every case personally so that every client we represent receives the attention they deserve.
We purposely limit the number of clients and cases we take on, giving us time to focus on your concerns and support you in your time of need. We also take on challenging cases that other law firms consider too risky or complex because we aren't afraid to stand up for what's right.
With nearly 40 years of combined legal experience, Phillips | Tadros, P.A., has earned a reputation as a "lawyers' law firm." Our success in personal injury and business dispute cases has led attorneys across Florida and the United States to refer cases to us. And when other lawyers need courtroom knowledge in matters we frequently handle, they turn to us for help.
We understand the importance of reliable communication. That's why we've developed a custom-made mobile communication system that allows you to reach our attorneys whenever you have questions about your case. And because we work on a contingency basis, you won't owe us anything unless we secure compensation for your case.
Choose Phillips | Tadros, P.A., for a personal, reliable, and experienced legal team that will strive to deliver the best results possible.
Contact a Fort Lauderdale Boating Accident Lawyer
If you suffered injuries in a boating accident in Fort Lauderdale, you need quality legal representation to pursue the compensation you deserve. At Phillips | Tadros, P.A., our experienced attorneys will work tirelessly to investigate the accident, identify responsible parties, and build a strong case on your behalf. Contact us today to discuss your case for free with a Fort Lauderdale boating accident lawyer and find out how we can help.