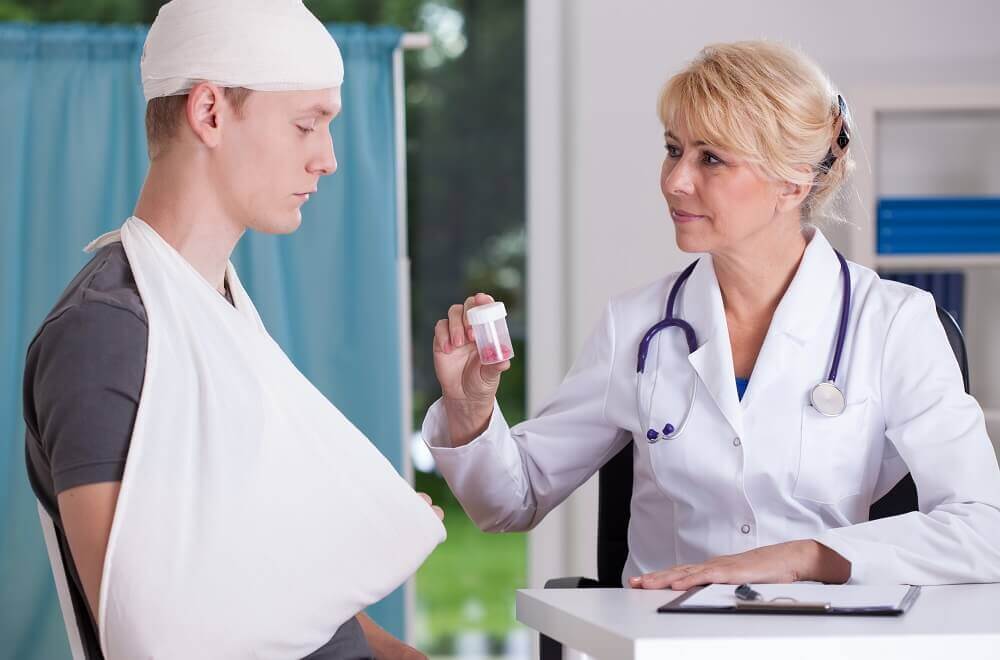 Seeking immediate treatment at the hospital after an auto accident is crucial. You should let a doctor examine you even if you do not notice visible injuries. Some symptoms may not appear until days later. If you do not see a doctor, the insurance company might question the existence or severity of your injury. Failing to seek prompt medical treatment can negatively affect the outcome of your claim.
At Phillips | Tadros, P.A., we understand the long-term consequences of a car crash. You can count on us to fight for you. Contact us today for a free consultation to learn more.
How Common Are Auto Accidents in Florida?
It should be no surprise that auto accidents commonly occur in the Sunshine State. Florida is one of the most populous states in the country. The roadways in big cities like Fort Lauderdale are often congested as residents commute to work and tourists head to the beach.
According to Florida Highway Safety and Motor Vehicles, there were 391,164 statewide crashes last year. They caused 3,462 deaths and 248,958 injuries.
Common Injuries in Florida Auto Accidents
The injuries caused by car wrecks range in severity depending on the type of accident and other circumstances. Some are only minor and heal without medical care, while others are severe or debilitating, requiring ongoing treatment.
The most common injuries in car accidents include:
Whiplash and other neck injuries
Spinal cord injuries
Lacerations
Broken bones
Internal bleeding
Facial injuries
Post-traumatic stress disorder (PTSD)
Loss of limb
Back injuries
Paralysis
Traumatic brain injury
You must go to the emergency room after leaving the accident scene. A doctor can diagnose your injury and recommend a treatment plan. Pursuing compensation will be challenging if you don't seek medical attention soon after the crash. The insurance carrier might argue the validity of your claim if your medical records show inconsistent or inadequate treatment.
What Kind of Insurance Are Florida Drivers Required to Carry?
Florida law requires anyone who drives a motor vehicle with at least four wheels to carry a minimum of $10,000 in personal injury protection (PIP) and a minimum of $10,000 in property damage liability (PDL) insurance.
PDL insurance pays for the damage you or someone driving your vehicle causes to someone else's car. PIP insurance covers your accident-related expenses up to the policy limit, regardless of who is at fault. These expenses include:
80 percent of all reasonable and necessary medical services and care, such as X-rays, surgeries, rehab, and dental
60 percent of loss of gross income and loss of earning capacity due to an injury causing an inability to work
What Is the 14-Day Rule in Florida?
You must receive initial care and services within 14 days of the accident for PIP to cover your medical expenses. Reimbursement for 80 percent of reasonable medical costs up to the $10,000 limit is available if the injury is considered an emergency medical condition (EMC).
An EMC is a medical condition with sufficiently severe acute symptoms, including severe pain, that can lead to consequences if left untreated, such as:
Serious jeopardy to the patient's health
Serious impairment to bodily functions
Serious dysfunction of any bodily organ or part
PIP will reimburse only $2,500 for medical care and services if the injury isn't an emergency medical condition.
Where Can I Turn Once My PIP Limits Are Exhausted?
Stepping outside of the no-fault insurance law requires meeting specific requirements. You must exhaust your PIP limits and have an injury that qualifies as a serious injury to file a third-party claim or a lawsuit against the negligent driver responsible for the crash.
Florida law defines a serious injury as an injury or disease consisting in part or in whole of:
Permanent and significant disfigurement or scarring
Permanent and significant loss of an important bodily function
Permanent injury within a reasonable degree of medical probability
Death
You could also look into your uninsured/underinsured motorist (UM) coverage. This insurance is optional in Florida. It is available if the at-fault driver fails to carry liability auto insurance or limits high enough to cover your accident-related expenses. You can file a UM claim with your own insurer to pay the remaining costs after using your PIP coverage or recovering a settlement from a liability claim. However, UM only pays for medical bills, lost wages, and pain and suffering. It doesn't cover additional losses caused by the injury.
MedPay is another type of optional insurance. If your policy includes Medical Payments (MedPay) coverage, you can use it to pay the medical expenses PIP doesn't cover up to the available limit.
What Compensation Can I Seek in an Auto Accident Lawsuit in Florida?
PIP and UM insurance cover only medical bills, lost wages, and other accident-related costs. However, if you meet the requirements to file a third-party claim or lawsuit, the money you receive might compensate you for your:
Emotional distress
Loss of enjoyment of life
Ambulance services, hospitalization, and other medical expenses
Out-of-pocket costs
Lost earnings
Loss of future earnings
Pain and suffering
Inconvenience
Property damage
You might be able to recover punitive damages in a third-party lawsuit. To be awarded punitive damages, you must show clear and convincing evidence that the defendant acted with gross negligence or intentional misconduct.
How Long Do You Have to File an Auto Accident Lawsuit in Florida?
A statute of limitations is the timeframe in which a person must bring legal action against someone else. The timeframe depends on the circumstances of the case. The statute of limitations in Florida allows four years for car accident claims. In other words, you must initiate your third-party lawsuit within four years of the crash date.
Some situations allow you to toll the statute of limitations. That means you can pause the running of the timeframe or extend the period in which you must file a lawsuit. You might be able to toll the statute if any of these factors apply:
Mental incapacity — If you are mentally incompetent at the time of the accident, the four-year period doesn't start until you regain mental competency. However, you must file suit within seven years of the accident date.
Minor — If you are under 18 when the crash occurs, you have four years from when you turn 18 to initiate your lawsuit.
Absence from the state — If the person you want to sue leaves Florida before you file your lawsuit, their absence won't count toward the four years. The timeframe will run again when that person returns to the state.
Get Help from an Experienced Florida Car Accident Lawyer
You should always seek treatment for an injury after a car accident, no matter how minor it seems. Hiring Phillips | Tadros, P.A. can also benefit your case. With nearly 40 years of combined legal experience, our lawyers know how to hold people accountable for the harm they cause. We will work hard to pursue the compensation you deserve. If you were hurt in a car accident someone else caused, contact us to discuss your case and learn more about your rights.