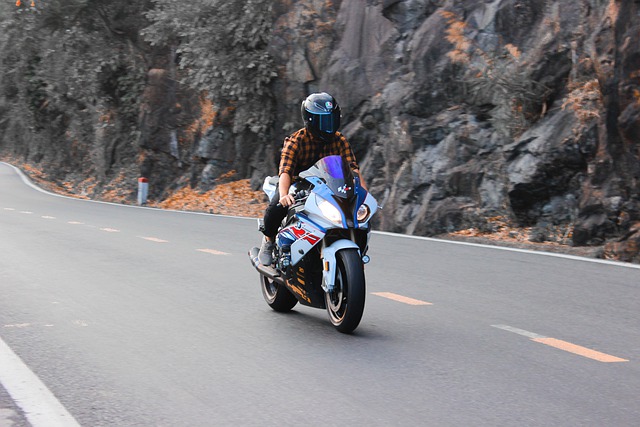 Just the thought of hitting the road on your motorcycle can be thrilling.
Trust me. I know the feeling. I've been riding for 34 years, and the exhilaration of coasting up and down the highways never gets old. But that thought of things going wrong lingers in the back of my mind.
What would happen to me or my family if I were to crash… again? I have multiple times—and got injured in one accident. I know how scary it is.
To make sure you help reduce your chances of that happening, let's start with step one. What kind of motorcycle will you get? What kind of training and licensing do you need? Are there certain insurance policies you need to buy?
This guide answers all of those questions and more.
Here's what's inside:
How to Get a Motorcycle Endorsement in Florida

About the Basic RiderCourse or Basic RiderCourse Updated
If You Wish to Ride a Three-Wheel or a Sidecar
Additional Courses You Can Take to Enhance Your Riding Skills

Insurance Requirements for Motorcyclists in Florida

Registering Your Motorcycle in Florida
Penalties for Not Having Motorcycle Insurance After a Crash

Best Motorcycle Routes

Miami Beach to Key West
The Pensacola Scenic Bluffs Highway
Ozello Trail
Gulf Coast Cruise
Tamiami Trail
Manatee/Sarasota County Coastline
Other Fun Motorcycle Routes in Florida

How to Choose the Best Motorcycle

Crucial Aspects You Should Keep in Mind When Searching for a Motorcycle
Types of Motorcycles

Laws That Every Motorcyclist in Florida Should Know

Helmets
Lane Splitting
Allowed Full Use of the Road
Other Important Motorcycle-Related Laws

Motorcycle Accident Statistics

Motorcycle Crash Statistics in Florida

How Motorcyclists Can Stay Safe on the Road

Be Aware of Hazards You May Come Across on Ride
Practice, Practice, Practice
Drive Sober
Stay on Top of Maintaining Your Vehicle
Buy Sturdy Protective Equipment

What to Do if You're in a Motorcycle Accident

Get to Safety
Call Law Enforcement
Get Medical Care Immediately
Document the Motorcycle Crash Scene
Don't Admit Fault for the Crash
Contact a Personal Injury Law Firm that Handles Motorcycle Accident Cases

Common Motorcycle Accident Injuries

Traumatic Brain Injuries (TBI)
Spinal Cord Injuries
Road Rash
Low Extremity Injuries
Upper Extremity Injuries
Other Injuries Motorcyclists Can Sustain in a Crash

What to Do if You Lost a Loved One to a Florida Motorcycle Accident

Who Can File a Wrongful Death Case After a Motorcycle Crash in Florida?

Frequently Asked Questions About Florida Motorcycle Accidents

When Should I Report a Motorcycle Accident in Florida?
How Can a Lawyer Help Me With My Motorcycle Accident Case?
How Much Does a Motorcycle Accident Lawyer Cost?
Does Florida Law Require Me to Get an Attorney?
What Damages Can I Seek in a Motorcycle Accident Case?
What Are Common Road Hazards for Motorcyclists?
Who Is Responsible for Motorcycle Accidents?
How Do Motorcycle Accidents Usually Happen?
How Do You Prove Fault in a Motorcycle Accident?
How Long Do I Have to File a Lawsuit After a Motorcycle Accident in Florida?
How Do Florida Comparative Negligence Laws Apply to Motorcycle Wrecks?
Will I Have to Go to Court for My Motorcycle Accident Case?

Phillips | Tadros, P.A., Is Here for Florida Motorcycle Accident Victims and Their Families
How to Get a Motorcycle Endorsement in Florida
Obtaining an endorsement is a crucial first step in riding a motorcycle. According to the Florida Department of Highway Safety and Motor Vehicles (FLHSMV), you must meet certain requirements to do so:
Be at least 16 years old and have a Class E driver's license.
Complete and pass the Basic RiderCourse (BRC) or Basic RiderCourse updated (BRCu) via an authorized sponsor.
Go to a tax collector's or driver's license office that issues the licenses and tell them that you finished and passed the course.
Pay a $7 endorsement fee and a license fee, or $6.25 if you're getting your license at the tax collector's office.
You'll only have to go through this process once, as a motorcycle endorsement never expires.
About the Basic RiderCourse or Basic RiderCourse Updated
Before you hit the road, it's crucial for you to learn the rules of the road, how to ride a motorcycle, and avoid crashes. So, the state requires beginners to complete and pass the Basic RiderCourse (BRC) or Basic RiderCourse updated (BRCu) via an authorized sponsor before they can include the endorsement on their license. The class costs $275, and you will reserve your seat after you have paid and registered.
The Florida Rider Training Program (FRTP) implements these curricula developed by the Motor Safety Foundation (MSF). In addition to driving safely and traffic laws, these 15-hour courses teach new riders:
What to do in an emergency
Mental strategies
Rider strategies
How to maneuver when making turns or corning
The course will also provide you with insurance, a helmet, a motorcycle, and student handbooks to use during the course.
When you show up to class, make sure you wear long pants, a jacket or long-sleeved shirt, solid boots or over-the-ankle footwear, and eye protection. You can find a safety course near you by checking out the safety course locations listed by the FLHSMV.
If You Wish to Ride a Three-Wheel or a Sidecar
For new riders who want to learn how to drive a three-wheel vehicle or sidecar, you must complete separate courses for an endorsement. Note that not all locations offer these classes.
3-Wheel Basic Rider Course (3WBRC): This is for those learning to ride three-wheel, two-track vehicles.
Sidecar/Trike Education Program (S/TEP): This is for an unendorsed rider, but they will only be allowed to learn how to ride a motorcycle with more than two wheels or the sidecar attached to the vehicle.
Additional Courses You Can Take to Enhance Your Riding Skills
New and experienced riders can take other courses to learn more about motorcycle safety and driving strategies. However, note that they do NOT fulfill the requirements for getting an endorsement.
You'll see other courses too, but be careful that you do not enroll in them for an endorsement. They're for experienced riders wishing to learn more about motorcycle safety and driving strategies. They won't earn you an endorsement.
The Basic Bike Bonding RiderCourse® (BBBRC)
Basic RiderCourse® (BRC2)
Basic RiderCourse 2 updated® (BRC2u)
The Advanced RiderCourse® (ARC)
The Returning Rider Basic RiderCourse® (RRBRC)
The Ultimate Bike Bonding RiderCourse® (UBBRC)
Insurance Requirements for Motorcyclists in Florida
Florida doesn't require motorcyclists to have insurance when they register their motorcycles. However, you must have proof of financial responsibility or motorcycle insurance if you get in an accident or pulled over. We understand that it's tempting not to buy the insurance, but it's inadvisable. If you're hurt in an accident, you would have to pay your medical bills out of pocket.
The state does not require Personal Injury Protection (PIP) insurance for motorcyclists. Even so, PIP won't usually cover these accidents, as it's intended for accidents involving vehicles with four wheels or more. So, we encourage you to buy:
Uninsured or underinsured motorist (UM/UIM) coverage: This insurance comes into play if you were involved in a hit-and-run or if the other driver doesn't have enough or any insurance.
Medical Payments (MedPay): No matter who is at fault for the crash, you can use MedPay to cover your medical bills.
Bodily injury liability insurance: This is the most common insurance motorcyclists get. It covers another party's damages in an accident.
Collision coverage: The more expensive your motorcycle is, the more you may benefit from this coverage. Collision covers damages to your own motorcycle in a crash.
Property damage liability: If you're responsible for an accident, property damage liability will cover the other party's property damage. You may also have the option to file a claim for diminished value.
Buy as much insurance as you can afford. Because you lack the protection that a car provides, you are more vulnerable to sustaining catastrophic injuries, which can get expensive to treat fast.
Registering Your Motorcycle in Florida
If you are at fault for an accident, you have to present proof of financial responsibility. Other than your motorcycle insurance, you can prove your financial responsibility in one of two ways:
A self-insurance certificate: This proves that you have the means to cover the costs of an accident.
A Financial Responsibility Certificate from the Bureau of Motorist Compliance: This involves posting a surety bond with a state-licensed company or depositing securities or cash with the FLHSMV.
Penalties for Not Having Motorcycle Insurance After a Crash
If you hold financial responsibility for a motorcycle accident and don't have any or adequate insurance, you could face penalties like:
A suspended driver's license
A suspended tag and registration
Having to get insurance for at least three years
Fees
Best Motorcycle Routes in Florida
With Florida being home to gorgeous landscapes, seascapes, warm weather, and fun tourist attractions, you have a plethora of options for hitting the road on your motorcycle.
Venture out into some of these scenic places in Florida.
Miami to Key West
Gas up in Miami before you drive 174 miles down to Mile Zero. Take U.S. 1 and head towards Homestead. Before you know it, you'll be in Key Largo. It'll take a few hours to get to the southernmost point of the continental U.S., so you may want to make some stops. There are nature preserves, seaside towns, and quirky tourist spots all the way down to Key West.
The Pensacola Scenic Bluffs Highway
If you only have time for a quick trip, then coasting along the Pensacola Scenic Bluffs Highway is perfect for you.
You'll begin your 11-mile journey on U.S. 90. Head south on U.S. 90 and ride it until you reach Downtown Pensacola. You'll come to the end of the ride at Highway 98.
Make time to pull over and take a walk through Chimney Park, where you can find the Hyer-Knowles Planing Mill Chimney. If you're not a history nerd and prefer the aquatic scenes, you have some options. There are different spots where you can stand on a bluff and take in the beauty of Pensacola and Escambia Bays.
Ozello Trail
The Ozello Trail is among the most popular motorcycle journeys in the state. Like the Pensacola Bluffs Scenic Highway, it's shorter—around 11 miles, so it's great for motorcyclists who are short on time and need a little getaway through Central Florida.
The trail starts just south of a city called Crystal River, which is about 60 miles south of Gainesville and north of Tampa. It spans west of Highway 19/98 and goes through Crystal River Preserve State Park. The trail will take you over the Salt River, where you can find people enjoying the day on their kayaks and paddle boards.
You'll ride along until the trail takes curves towards the north, which means you've reached Ozello Community Park, the end of Ozello Trail.
Gulf Coast Cruise
Go for a ride starting in Florida's capital, Tallahassee. This nearly 135-mile route begins at the genesis of the Appalachian Mountains. Yep, hills in Florida! Fill up your tank before you start going south on Route 319 in Tallahassee.
Think about taking a little detour to check out the Maclay State Gardens, where you'll find an array of azaleas, dogwoods, and magnolias. Or, if you go down south 10 miles of Tallahassee, you'll come by the Leon Sinks Geological Area, where you'll see five, 200 feet deep natural sinks. They're truly amazing to see in person.
Once you get to Route 267, go east towards Bethel and Newport. Before long, more fun attractions are around the corner, such as:
Edward Ball Wakulla Springs State Park to go on nature trails or a riverboat tours to get a closer look at Florida's wildlife
Apalachicola National Forest to try different water sports with five lakes to choose from
After you've had your fun on Route 267, keep going west and then south until you hit Route 98 and have to get back on Route 319 heading west. Before you know it, you'll go down to the Gulf Coast and end your journey in Panama City Beach. PCB is the best way to finish your trip. State parks, beautiful beaches and restaurants, and a charming downtown await you.
Tamiami Trail
What do you think about seeing the Atlantic Ocean and the Gulf of Mexico in one day? Well, Florida has this perk. You can travel coast to coast in just over 100 miles. After you enjoy a morning at the Naples Pier, take 10th Avenue to 10th Street, then follow the Tamiami Trail all the way to Miami Beach.
Since it's a straight shot across the state, it's easy to think that there's not much to see. That's not the case. Remember: Florida is a swamp! The Tamiami Trail will take you right through the Everglades. Stop by Big Cypress National Preserve, where you can take a tour of the swamp, go on a little canoe ride, and get up close to Florida's wildlife.
Manatee/Sarasota County Coastline
Tripadvisor voted Siesta Key Beach the best beach in America in 2015, so taking your bike along the coastline is a must. This ride is only 37 miles, so you can easily knock it out during a sunny afternoon.
Starting at Manatee Public Beach, take Gulf Drive going south as you pass Bradenton Beach and Longboat Key. Along the way, you'll smell the salty air, see the pure white sand, and enjoy the piercing blue sky. If you want to take a little pit stop, pull over to check out Saint Armands Circle and explore the shops and restaurants.
When you hop back on your bike, you'll go through John Ringling Causeway and Bayfront Park before you hit Siesta Key.
Other Fun Motorcycle Routes in Florida
If you can't get to these routes and are itching to go on a long ride close to you, other routes you can try include:
St. Augustine to Flagler
Ocala National Forest
The Panhandle's Hosford Highway
Scenic SR-13
Lake Monroe Route
The Sleepy Hollow Run
Von Hoak Loop
The Sugarloaf Mountain Ride
How to Choose the Best Motorcycle
Picking out your motorcycle is one of the most exciting and also one of the most difficult aspects of becoming a rider. You must consider all kinds of factors, and you have dozens of options to choose from. What's your budget? Is comfort more important to you than speed? Do you plan on having your bike as your sole method of transportation, or will it only be for leisure?
We've put together a list of key features of motorcycles you want to pay closer attention to. Hopefully, this will help you make the best decision.
Crucial Aspects You Should Keep in Mind When Searching for a Motorcycle
Before you read about the different bikes, know what you need. Not only will you avoid feeling overwhelmed by all the options, but it will help you narrow down your top few choices, saving you a ton of time and stress.
So make sure:
The motorcycle is a good fit for you. If it's too big, your confidence on the road may take a hit, which, of course, will compromise your safety. Also, if you think you'll have a hard time handling it, that's also a bad sign. It is crucial for you to feel like you're in control of the motorcycle. If it's the other way around, try a new bike. To test if a motorcycle is the right fit, make sure your feet fall flat on it, you can comfortably bend your arms slightly, and you can easily access all the gears.
You do your research: You aren't the only one to go on a motorcycle search, so check out different online groups or reviews to learn about their experiences with the bikes you're interested in. How was it maintaining the bike? How has it held up over time? They may talk about certain details you haven't even thought about yet.
You know the purpose of your motorcycle: If you're going to just use your bike for quick trips and commuting to work, you may not want a high-powered, super-fast bike and opt for something more sensible. On the other hand, if you and your biker friends like to coast for miles and miles, think about getting a bike that's sturdier, heavier, and perhaps larger.
You like the way it looks: Of course, safety should be your number one priority, and you want a motorcycle that best fits your needs. At the same time, you want to like the look and style of the motorcycle, right? It's a big investment, so if you're not crazy about the aesthetics, was it really worth the money? Don't worry. It's possible to find a motorcycle that is stylish and safe, along with other features you're looking for.
Take it for a test drive: When we're on the hunt for a new car, it only makes sense for us to test drive the ones you have your eye on to see if they're a good fit. You can do the same for motorcycles. Maybe the one you thought you'd like doesn't have the style you want. On the other hand, it's possible that the one you hadn't even considered actually rides smoother and is more stable than you imagined.
Types of Motorcycles
After reviewing the list above, you can make more of an informed decision about the kind of motorcycle you should look for.
Standard/naked: We call this a naked motorcycle since all the interior components are visible through the plastic side fairings. This bike has all the standard qualities you'd want when it comes to comfort, styling, and speed, so they're great for riders who are just starting. Those who like to ride around town or commute may prefer this bike. It has a short- to mid-height seating position and solid ergonomics. The downside of this bike is that there's no weather or wind protection unless you add it yourself.
Touring: If you're into traveling longer distances, this bike is for you. They have large fairings to get through inclement weather, along with a ton of gear storage capacity. However, this bike's size and its gear storage can make it very heavy.
Cruiser: Much like the touring bike, cruisers are made for riding long distances. They're large and comfy, and due to their chopper style, the seat is deep and makes you feel like you're inside the bike. Even so, cruisers are beginner friendly, as they offer a smooth shift and stability.
Sportbikes: Those with a need for speed may want a sportbike. They're lightweight and high-power, and you'll have a more forward-leaning position when you ride. The bike is generally built for taller riders, so if you're on the shorter side but still want a high-speed bike, make sure you're comfortable with fully extending your legs while you ride.
Adventure touring: Again, this bike is primarily built for taller riders, as it is a larger bike and has higher seats. Still, it's a comfortable ride with standard ergonomics. Adventure touring bikes are also good for on and off the road as well as traveling long distances. A drawback is that they're a more expensive motorcycle, so you may want to expand your budget if you have your eye on an adventure-touring motorcycle.
Laws That Every Motorcyclist in Florida Should Know
To stay safe and compliant on the road, you must be aware of Florida law, especially for motorcyclists.
Helmets
Florida Statutes § 316.211 requires motorcyclists under 21 to wear protective headgear. The helmet must be approved by the Federal Motorcycle Vehicle Safety Standard 218. There is an exception to this statute, though. Riders 21 and older don't have to wear a helmet. However, they must have an insurance policy that provides at least $10,000 in medical bills to cover their injuries in the event they are hurt in an accident.
The statute also says that no one can get on a motorcycle without wearing protective eye gear—no matter how old they are.
Just because you don't have to wear a helmet doesn't mean you shouldn't. According to the Centers for Disease Control and Prevention (CDC):
Helmets saved nearly 1,900 lives in 2017, and if 750 people had worn a helmet that year, they would have survived a crash.
Helmets decrease the risk of a head injury by almost 70%.
In terms of preventing deaths, helmets were 37% effective for riders and 41% effective for passengers.
On the topic of accidents, you should also wear a helmet to avoid liability for damages. Insurance companies will pick your case apart to avoid paying out the compensation you need to heal. Even if you don't hold any fault for an accident, an insurance adjuster may claim that you're responsible for your injuries because you didn't wear a helmet.
Lane Splitting
According to Florida Statutes § 316.209, lane splitting is illegal in Florida. That means:
A motorcycle driver shouldn't pass in the same lane that another vehicle is driving in.
No motorcycle driver can move in between lanes.
Lane-splitting can be very dangerous, especially if you're in between two cars. You never know if a driver will:
Change lanes while you're in their blindspot
Speed up
Yield
Drift in their lanes or into another lane
Any of these maneuvers can lead to an accident in which you can suffer crushing injuries, like a traumatic brain injury, spinal cord injury, broken bones, and internal organ damage.
Violating this statute may result in a non-criminal traffic infraction, which in most cases is treated as a moving violation. So, the officer may issue you a traffic ticket, and you'll have to pay a fine. How much the fine costs depends on the county, if there was an accident, and the severity of the offense.
Allowed Full Use of the Road
Florida Statutes § 316.208 states that all motorcyclists have the same rights on the road as other motorists. That means you have the right to the full use of a lane.
You can even share a lane with another rider, but if you ride more than two abreast, that would constitute a violation.
However, with rights comes responsibilities, so you have to follow much of the same laws as other motorists and avoid:
Reckless driving, including speeding
Running red lights
Failing to yield
Using the shoulder of the road to pass someone
Other Important Motorcycle-Related Laws
Other laws you should know about before you hit the road on your motorcycle include:
You must also have a horn, a stop lamp, a tail light, a turn signal, red light reflectors, and mirrors on your motorcycle. Failure to comply with these laws may result in non-criminal traffic infractions.
Motorcycle Accident Statistics
Knowing how often motorcycle accidents occur and other stats can help you avoid them.
These crashes are all too common. According to the National Safety Council (NSC), motorcycles make up 3% of all registered vehicles and 0.6% of miles traveled in the county. Yet, motorcyclist fatalities account for 14% of all traffic deaths, along with 4% of all passenger injuries and 18% of passenger deaths.
Unfortunately, most of these numbers are on the rise, as motorcycle driver and passenger deaths went up 11% from 2019 to 2020. (National Highway Traffic Safety Association) We did see a 2% drop in passenger injuries, though.
What's going on? If motorcycles take up such a small proportion of road accidents, why is the fatality rate so high? Well, we have to look at a few contributing factors:
Motorcyclists had a higher percentage of alcohol impairment than car and truck drivers. Among motorcycle riders who passed away from single car crashes, 42% had consumed alcohol in 2019.
That same year, more than half of the motorcyclists who died in accidents weren't wearing a helmet.
61% of motorcycle accidents occurred in urban areas as opposed to rural areas.
Motorcyclists between the ages of 25 and 29 have the highest accident fatality rate among any other age group.
One-third of deadly motorcycle accidents involved speeding.
Some of these statistics seem to be a mystery. For example, in 2019, 97% of fatal motorcycle accidents occurred during clear and cloudy conditions. One would think they would be more common in inclement weather. On top of that, over half of deadly crashes happened in the daytime.
These data just go to show that no matter how beautiful and clear the conditions are, you're never 100% immune from getting in an accident. So, always be on your guard and ensure you have taken every precaution before hitting the road.
Motorcycle Crash Statistics in Florida
Motorcycle accidents are a problem in Florida as much as they are on a nationwide scale. Florida Department of Highway Safety and Motor Vehicles (FLHSMV) reported 8,895 motorcycle crashes in 2019. Unfortunately, 550 motorcyclists succumbed to their related injuries. Of those fatalities, 241 occurred while the rider wasn't wearing a helmet.
In terms of non-fatal injuries, 1,885 motorcyclists suffered incapacitating injuries, and 5,200 suffered less serious injuries. For the passengers, 187 sustained incapacitating injuries, and 447 had less serious injuries.
There isn't a lot of data available regarding the causes of these accidents. But just like with the nation, motorcycle crashes are unfortunately inevitable. That doesn't mean that you are totally hopeless, though. You can do your part to stay safe and protect others on the road.
How Motorcyclists Can Stay Safe on the Road
Now that you know how tragic motorcycle accidents can get, you may be eager to learn how you can stay safe on the road.
Before you get on your motorcycle, make sure you:
Be Aware of Hazards You May Come Across on a Ride
No matter how familiar you are with the area, you may also come across an unexpected danger. So, the best advice we can give you is: Expect the unexpected. That way, you'll be prepared to act quickly to avoid hazards and know what to anticipate on your upcoming rides.
Be on the lookout for:
Gravel: Motorcycles thrive off traction, but when you come by loose gravel, you could lose control of the bike. So, if you're coming up on a winding road, expect to see some patches of gravel. Slow down, but don't brake quickly, as you could throw yourself from the bike.
Animals: Unfortunately, no one taught animals to look both ways before they cross the street. If you're in residential neighborhoods where people walk their rambunctious dogs or in an "off the grid" area where an animal can crawl out of a bush, be extra cautious. If you see an animal coming, slow down and don't swerve, as you may crash.
Standing water: Florida is known for its wild thunderstorms that last about 10 minutes before the sun comes out again. Yet, in these 10 minutes, the rain comes down hard and makes the road slick. If you drive through standing water, don't go too fast because you might hydroplane.
Debris: Sometimes, road debris can be more dangerous to motorcyclists than to those in cars. On top of causing a crash, it can strike the biker and cause severe harm. Take extra care if you come by tire treads, branches, leaves, rocks, and things that have fallen off other vehicles.
Railroad tracks: Slow your speed when you're coming up on a railroad track. If you run over it too quickly, your wheels could get stuck, and you could get hurt.
Construction zones: If you can, try to go to another lane if you see a construction zone coming up. They may have it blocked off, but you may still be at risk of getting hit by falling debris, merging traffic lanes, loose gravel, and uneven ground.
Practice, Practice, Practice
Yes, you'll learn the basics of driving a motorcycle when you take your Basic RiderCourse, but 15 hours isn't enough time to gain a ton of experience. Before you set out on the road for your first long drive, make sure you have the basic skills down pat.
Counter steering
Braking
Driving at lower speeds
Turning and cornering
Line selection
Throttle control
The more you practice these functions, the more of a confident motorcyclist you'll become. Don't be discouraged if it takes you a while to master everything. You'll get there!
That's why you may want to start with neighborhood driving. On top of getting the hang of the basics, you'll have a better sense of what to expect on the road.
See what the cars within a 20 to 30-foot radius are doing. How are they behaving when it's time to merge? Do they slow down for other road users on their bikes, or do they floor it?
Many crashes occur at intersections, so beware of oncoming traffic and see how the drivers about to turn the corner are maneuvering.
Gaining this experience on the main roads will prepare you for longer highway rides.
Drive Sober
As obvious as this may sound, we cannot stress it enough. Do NOT drink and drive. As we saw, alcohol impairment plays a major role in motorcycle accident fatalities across the country.
According to FLHSMV, the signs of being under the influence include:
Slowed reaction time
Poor concentration
Compromised short-term memory
Poor hand-eye coordination
Poor perception of distance and timing
Driving under the influence is also illegal in Florida. (FLHSMV) If you get charged with a DUI, you may face penalties, such as:
A revoked license for at least 180 days
Fines ranging from $500 to $5000
Community service
Probation
Jail time
Ignition interlock device
Mandatory DUI school education
If you were driving with an open container or involved in an accident in which someone was hurt or killed, the state may bring more enhanced charges, resulting in more severe penalties if you're convicted.
Stay on Top of Maintaining Your Motorcycle
Even though it's not a common cause of motorcycle collisions, mechanical failure can lead to them. Make a habit of checking that your bike is in good condition.
Pay close attention to:
Tires and wheels, so they have enough air and tread
Lights, so you don't get pulled over for a broken tail or headlight
Oil and other fluids, to make sure everything is at a proper level
Stands, so that your bike stands straight
Brakes, throttles, and clutch so you can maintain control of the bike
Chassis, adjust your belt and chain and ensure your shocks are in check
Buy Sturdy Protective Equipment
It's true: You see motorcyclists riding around in jeans and a T-shirt without wearing a helmet. They might look cool without all the restrictive gear, but as we mentioned, aesthetics aren't the priority when riding a motorcycle—safety is.
Obviously, wearing a helmet is essential, as it helps prevent a traumatic brain injury and could even save your life in an accident. Make sure the helmet is DOT-compliant and has a face shield.
Your head isn't the only thing you need to protect. Get sturdy boots so you can keep a solid stance on the ground and avoid twisting your ankle.
Invest in quality gloves to help you keep a firm grip on the handlebars and controls.
Also, buy a sturdy motorcycle jacket. Leather jackets are cool and may even last longer, but they don't provide the same protection as a synthetic one. When you go jacket-shopping, think of it as if you're looking for armor. Will it protect your arms? Back? Shoulders?
When motorcyclists crash, it's not uncommon for them to fall and get dragged across the street. Without a good leather jacket and long pants, they can face a serious case of road rash. This injury can be very painful and can take a while to heal.
The more protection you have while on your bike, the better.
What to Do if You're in a Motorcycle Accident
The immediate aftermath of a motorcycle accident feels like an out-of-body experience. You're in shock. You can't believe this is happening to you.
It's all a blur. Like I said, I've been there. I get it. It's hard to snap out of it, but you have to get up and act.
We've broken down the different steps you should take after you've been in a crash. This way, you can protect yourself as well as your right to file a claim for compensation.
Get to Safety
If you were thrown from your bike, you're in the middle of the road, or you fell off to the side, get to safety.
If you're unable to move your bike to the shoulder of the road, go to the shoulder yourself and wait until an officer or crash cleanup crew can assist you.
Call Law Enforcement
Call or have someone else call the police to the scene. Per Florida Statutes § 316.065, you must report a crash if someone is injured or killed or there is at least $500 worth of property damage.
Either way, you should call the police. You may have gotten injured without knowing it right away, or your motorcycle could be more damaged than you thought.
Also, the police will write up a report that will document the accident, including information like:
The date, time, and location of the crash
The weather and road conditions
The parties involved and their contact and insurance information
Witnesses of the crash
A brief description of what happened
Any injuries, deaths, or property damage
You can use the police report as evidence when you file your claim or lawsuit for compensation.
Get Medical Care Immediately
Emergency services might have come to the scene to take you to the hospital. Accept their help, even if you don't think you're hurt. Your adrenaline is pumping, so it's probably masking some of the pain and other symptoms of your injuries.
If you didn't go to the ER, make an appointment with your primary care physician or go to urgent care. Underlying injuries may not manifest for a few days or weeks, so have the doctor nip them in the bud. They can conduct a full physical exam and diagnose your injuries.
From there, they may refer you to other specialists who can treat your specific injury or construct their own treatment plan for you.
Not only should you seek immediate medical help for the sake of your health but also for the sake of your motorcycle accident case. The longer you wait to get treatment, the more difficult it can be to prove your injuries were a direct result of the collision.
When it comes time to negotiate a settlement, the insurer may try to deny financial responsibility. They could blame you for making your injuries worse or claim that they weren't that serious to begin with. If you go to the hospital right after the crash or the next day, it's more difficult for them to say that your injuries were unrelated to the accident.
Document the Motorcycle Crash Scene
Since you're still probably in shock at the scene, you may not be able to complete this step. But that's okay, as the police can document the basic information of those involved in the crash.
Still, if you're able:
Take photos of the scene at different angles.
Take photos of your motorcycle, as well as the other vehicle.
Take photos of any visible injuries you have.
Make notes in your phone about what you remember before, during, and after the crash.
Exchange contact and insurance information with the other driver.
Ask for witness contact information.
All of this information can work as evidence in your claim alongside the police report.
Don't Admit Fault for the Crash
It's human nature to say, "I'm sorry," even when something isn't our fault.
Resist the urge. I know it's hard, but it's for your own good.
Remain calm, and don't let your emotions get the best of you. When you exchange information with the other party, just get their name, contact details, insurance details, and vehicle information. Then, walk away.
The same goes when the police come. Tell them the basic details of what happened. Be as objective as possible.
Whatever you do, avoid admitting fault to the insurance adjuster. Expect a call from them within a day or two of the incident. They may ask you for your take on how the accident transpired. Decline to answer, and again, give them your name, insurance information, and the most basic details about the crash, like when and where it happened.
If you give them any more information, they can take your words and twist them to meet their narrative. As a result, they could blame you and refuse to pay out your claim in full or at all.
Contact a Personal Injury Law Firm That Handles Motorcycle Accident Cases
Florida doesn't require you to hire a motorcycle accident attorney after getting hurt in an accident.
But can you benefit from one? Oh yes.
As soon as your injuries are stable, start searching for law firms that take motorcycle crash cases.
Ask friends and family members for recommendations. Look at law firms near you and check out their client reviews and motorcycle crash case outcomes. How many lawyers do they have on staff, and what are their backgrounds, accolades, and achievements? What services do they offer? Do you have to pay retainer fees, or do they work on contingency?
Then, once you narrow it down to two or three firms, call them for a free consultation and see which one is the best fit. Take this time to ask them if you have a valid case, how they can help you, and what kind of financial outcome you might expect.
Common Motorcycle Accident Injuries
Due to the limited protection a motorcycle provides, motorcyclists are more vulnerable to suffering serious injuries in a crash. They may face a long period of taking medications, going to physical therapy, and attending follow-up appointments.
It's not uncommon for motorcyclists to face:
Traumatic Brain Injuries (TBI)
Mayo Clinic explains that TBIs often result from a violent blow or jolt to the head or when an object penetrates the skull. A study from the Archives of Bone and Joint Surgery found that head injuries were the most common type of trauma riders experienced.
These injuries range in seriousness from mild to severe, as do the symptoms. Symptoms of a mild injury include:
Nausea and vomiting
Headaches
Dizziness
Fatigue
Slurred speech
Sensitivity to light and sound
Poor memory and concentration
Sleeping too much or too little
Changes in mood
If you have a moderate to severe TBI, you may experience some of the aforementioned symptoms alongside:
Loss of consciousness
Loss of coordination
Profound confusion
Numbness in fingers and toes
Seizures and convulsions
Acting out of character
If left untreated, especially if it's a moderate to severe TBI, you could face complications or even have long-lasting, permanent damage.
So, get yourself to the doctor as soon as possible to prevent your condition from worsening.
Spinal Cord Injuries
A spinal cord injury is when the spinal cord or the nerves at the end of the spine sustain damage. (Mayo Clinic) It can result in one of two kinds of paralysis:
Complete: If the person loses all feeling and controlled movement below the injury site
Incomplete: If the person loses some feeling and controlled movement below the injury site
On top of limited movement and sensation, you could have other symptoms of a spinal cord injury. They could manifest directly after or a few days after the incident.
Loss of bladder or bowel control
Difficulty breathing
Poor balance
Weakness, numbness, and/or tingling in extremities
Intense pain and pressure in the back
Changes in sexual functions
Fortunately, therapies and technologies can help alleviate the symptoms. Your doctor may recommend medications, surgery, physical therapy, and other rehabilitation.
Road Rash
A lot of motorcyclists ditch the jackets, boots, and other protective gear, but they may be more likely to suffer road rash in an accident as a result. Healthline describes this injury as a "friction burn or skin abrasion" that occurs when you scrape your skin off on a rough surface.
For mild road rash, you can treat this injury at home by:
Washing the injury. Don't scrub it, as you could worsen the wound.
Remove any debris, like grass or rock, carefully.
Apply antibiotic cream to the area to kill any residual bacteria.
Cover the wound with a bandage and regularly change it.
In moderate or serious cases, the following signs may tell you that a trip to the doctor is needed, like:
The injury covers a large area.
There is pus or fluid coming out of the wound.
The bone or muscle is visible.
Large objects are in the wound.
The wound won't stop bleeding.
Be sure to monitor your symptoms, even after you go to the doctor for treatment. If the injury isn't healing within a week or so or if you notice an infection, seek further medical help.
Lower Extremity Injuries
Whenever a motorcyclist suspects they're going to crash or fall off the motorcycle, what's the first thing they do? Brace themselves by sticking their legs out. As a result, they may sustain lower-extremity injuries.
Broken tibias, femurs, and other crushing leg injuries aren't the only lower extremity injuries riders suffer in accidents. They could also fall victim to injuries in the:
Foot, especially injuries in the tarsal, metatarsal, calcaneus, and talus
Ankle, fractures to the tibia and fibula malleolar (accounting for 90% of ankle injuries)
Knee, usually ligamentous and meniscus tear and tibia plateau fractures
Hip, such as hip dislocation and intertrochanteric femoral fractures
Pelvis, mainly pelvic fractures
Upper Extremity Injuries
What's another first reaction you think you'll have if you get thrown off your motorcycle?
Stick your arms out in front of you to protect yourself from sustaining a head or facial injury. The impact of hitting the ground can injure your arms, elbow, wrist, and shoulder.
Other upper extremity injuries you can suffer in a motorcycle accident are to the neck, thorax, and abdomen. It's not uncommon for the rider to suffer from broken ribs, especially when they hit the brakes or are rear-ended, slamming their body into the handlebars and other controls in the motorcycle.
Other Injuries Motorcyclists Can Sustain in a Crash
Motorcyclists can suffer multiple injuries from a crash. The aforementioned ones only scratch the surface of what they can go through.
Others may be:
Internal organ damage: You could have internal bleeding or blunt force trauma that doesn't exhibit physical symptoms.
Whiplash: Especially if you were hit from behind, your neck could have snapped back and forth like the crack of a whip. This injury, whiplash, is usually minor, and you can treat it with rest and by applying either ice or heat for 15-minute intervals every three hours. (Mayo Clinic) However, in more serious cases, it may call for more intensive medical intervention.
Herniated or bulged disc: This injury usually occurs when the nucleus of the disc pushes through the disc, adding pressure to the nerves or pain and weakness in the limbs, depending on the area of the injury.
Loss of limbs or amputation: Sometimes, a motorcyclist can get crushed in between two vehicles or objects, which can impact their extremities so severely that they need an amputation.
What to Do if You Lost a Loved One to a Florida Motorcycle Accident
Tragically, some motorcyclists lose their lives in motorcycle accidents. If you've had this happen to your loved one, please accept our condolences.
You're probably overcome with grief and are unsure of what to do next. First, your mental and emotional health should be your priority, especially during this difficult time. Know that you're not alone. Other people have gone through and are going through the same thing you are. You can find some moral support through:
This Facebook group is geared towards family members who have lost loved ones to a motorcycle crash. They provide emotional support and resources to help you cope with this unimaginable loss and grief you're experiencing.
Motorcyclist Laurie Montoya was on a ride where other bikers went down. Laurie wanted to take this grief and trauma and turn it into something that would help others who lost motorcyclists who ride.
So, for almost 12 years, she has been active in her organization, BikerDown, which provides financial assistance, emotional support, and other services to injured bikers and their families or those who lost loved ones in crashes.
The group just added another chapter in Florida and has offered a safety class for riders. (BikerDown) Their Accident Scene Management Class prepares motorcyclists with the skills they need when in an accident and can use until an ambulance arrives.
The four main takeaways from the class are:
Prevent further injuries.
Assess the situation.
Call an ambulance.
Administer life-sustaining care.
BikerDown has been actively doing their part to help save lives on the road and works to build a community of people with those shared goals and skills.
Who Can File a Wrongful Death Case After a Motorcycle Crash in Florida?
There tends to be some confusion about who can file a case and who gets what after a family member passes away. Florida Statutes § 768.20 says that the decedent's personal representative can file a wrongful death case on behalf of the surviving family members, who may be:
The spouse
The children
The parents
Other dependents
The purpose of filing a wrongful death case is to get the financial resources that the surviving family members need after a sudden loss. Funeral and burial expenses and final healthcare costs probably piled up quickly. Not only that, but the decedent might have been the breadwinner of the family, so the spouse and children depended on them for financial support.
This compensation can also account for the emotional anguish the family experiences. They no longer have companionship, care, and guidance from their late family member. Recovering damages can help them cope with these losses and move on to the next chapter in their lives.
Frequently Asked Questions About Florida Motorcycle Accidents
The aftermath of a motorcycle accident is probably new territory to you. You understand that you may be entitled to recover your losses, but how do you go about that whole process?
You've come to the right place. Here, we've put together a list of answers to frequently asked questions motorcycle accident victims ask.
When Should I Report a Motorcycle Accident in Florida?
Ideally, you'll report your accident as soon as possible. We know that there's a lot of commotion afterwards. And everything can feel like a blur.
It seems like Florida understands how crazy the aftermath is, so you usually have ten days to report the crash. It's the law to report it if someone was injured or died or if there's over $500 in property damage.
You should report the crash regardless of whether it checks any of these boxes. You might have sustained injuries that have yet to show symptoms, or the property damage could be worse than you anticipated.
If you fail to abide by this law, you could face a $30 fine. It's not a criminal charge.
How Can a Lawyer Help Me With My Motorcycle Accident Case?
You're hurt. You're tired. You don't know what the future holds for you. Focus on getting better physically and mentally, and let a lawyer do the rest.
You can count on them to:
Gather and analyze evidence
Establish negligent and liable parties
Review and calculate the extent of your total losses
Communicate with the police, the insurance company, and other legal teams
Negotiate a fair settlement with the insurer
Represent you in trial
An attorney from our team can be there for you in every way. We can regularly update you on the status of your case. If you ever have questions, don't be shy to reach out—and we'll get back promptly.
How Much Does a Motorcycle Accident Lawyer Cost?
Personal injury firms all have their own unique fee structure. Some will ask for retainers, hourly fees, or upfront payments. However, probably the most common structure injury firms employ is the contingency-fee model, which means that the firm:
Finances your entire case from the first consultation to its resolution
Won't ask for retainers, upfront or out-of-pocket fees, or hourly rates
Can get started on your case right away
Won't take payment unless and until they resolve your case
You limit your financial risk and have nothing to lose when you work with a law firm that takes motorcycle accident cases on a contingency-fee basis. Thankfully, our team offers contingency-fee based representation, so you can rest easy without the financial burden of legal fees upfront.
Does Florida Law Require Me to Get an Attorney?
No, the state won't make you retain legal representation. However, hiring a lawyer can take a huge weight off your shoulders when you're trying to get back on your feet after an accident.
What Damages Can I Seek in a Motorcycle Accident Case?
You may be entitled to collect various damages in your motorcycle case. No two cases are the same, so whatever you're eligible for may be completely different than another person's damages. Still, these damages tend to overlap.
Past and future medical bills: Compensation for your medical care costs may include pain medications, surgery, physical therapy and rehabilitation, hospital stays, assistive medical devices, diagnostic screenings, follow-up doctor's appointments, and home care.
Lost income: You could be entitled to recover the income you lost while recuperating from your crash. This income might be hourly or salary income, commissions, tips, bonuses, promotions, business opportunities, or employee benefits.
Reduced earning capacity: Sometimes, motorcycle accident injuries are so severe that you can't return to work for weeks, months, or ever again—at least not to the same job. In either case, you can request reimbursement for the change in earning capacity.
Pain and suffering: Road rash, spinal cord injuries, and other injuries motorcycle accidents cause can lead to debilitating pain, discomfort, and inconvenience. Your attorney can evaluate how your injuries affected your life and calculate your pain and suffering accordingly.
Property damage: If your motorcycle needs repairs or you need to get a new one, you can include property damage or destruction in your claim.
Mental anguish: Motorcycle accidents can be a traumatic experience, and victims can suffer post-traumatic stress, insomnia, and anxiety. Compensation for mental anguish can help you cope and improve your mental health.
Scarring and disfigurement: Road rash, broken bones, and spinal cord injuries can lead to permanent disfigurement, depending on how severe the injury is. Scarring and disfigurement damages can help you get the care you need to keep up with the treatment, as well as aid you emotionally and mentally as you cope.
Wrongful death damages: If your loved one succumbed to their motorcycle accident injuries, you may recover the costs of their burial and funeral services and final medical care bills, as well as your loss of financial support, services, and guidance.
This financial recovery will help you get back on your feet after going through something so traumatic and life-changing.
What Are Common Road Hazards for Motorcyclists?
Like anyone on the road, you need to be careful when you drive. Motorcyclists need to be especially cautious since their motorcycle offers very little protection.
Slow down and be on the lookout when you're in areas that have:
Construction zones
Wild animals
Standing water
Railroad tracks
Road debris
Gravel
Slick surfaces
Who Is Responsible for Motorcycle Accidents?
The person or party who holds fault for a motorcycle accident depends on the circumstances of what happened.
Still, common responsible parties in motorcycle accident cases include:
A motorist: If the driver was fatigued, distracted, or failed to yield, among other negligent behaviors
A government agency: If it failed to clean up debris or fix defective street signs
A parts manufacturer: If the other driver's brakes malfunctioned because of a defect, for instance
A mechanic or auto shop: If they failed to detect a problem with the vehicle or install a part incorrectly
A pedestrian: If they jaywalked or didn't follow other road rules
Sometimes, more than one party might have played a role in causing the crash. Your lawyer will assign fault accordingly so you can seek the compensation you deserve from each one.
How Do Motorcycle Accidents Usually Happen?
Driver error is the most common cause of traffic accidents. Driver error can manifest when they:
Drive under the influence of drugs and alcohol
Drive fatigued
Fail to yield
Run a red light or stop sign
Show disregard for motorcyclists' safety
Open the car door without looking, hitting a motorcyclist
Stop suddenly
Make a left turn without checking for oncoming traffic
Don't have a lot of experience as a driver
Fail to merge properly
Speed or drive recklessly
What causes accidents isn't limited to driver error. Crash hazards can also include:
Road debris
Vehicle part malfunction
Faulty traffic signals
Hazardous weather conditions
Just as multiple parties can bear fault for a crash, multiple factors and conditions can cause a single accident. Your lawyer can help you identify how it happened when they launch their investigation.
How Do You Prove Fault in a Motorcycle Accident?
To prove that the other party owes you compensation for your losses, you must show that they were negligent. Negligence comprises four elements:
Duty of care: The other party owed you a duty of care to behave in accordance with the law and keep your safety their top priority.
Breach of duty: They disregarded their duty of care and acted negligently.
Causation: This negligence caused a motorcycle collision, as well as your injuries.
Damages: As a result of the crash, you sustained various damages, including past and future medical bills, pain and suffering, motorcycle damage repair or replacement, lost income, reduced earning capacity, and/or mental anguish.
Your word is important, but it's not enough to convince an insurance adjuster or a jury that the other party is responsible for your damages. You must have supporting evidence to back up your claims. Common forms of evidence in motorcycle accident cases include:
Photos of the crash scene at various angles
Photos of your motorcycle
Photos of the road and weather conditions
Available traffic camera footage
The crash report
Statements from eyewitnesses
Medical records
Expert accident reconstruction
Traffic citations
Your attorney will use this information to construct your side of how the accident happened and its effects on your life.
How Long Do I Have to File a Lawsuit After a Motorcycle Accident in Florida?
Every state enforces a timeline for lawsuits called the statute of limitations. How long you have to file depends on the turnout of your crash. For example:
Personal injury: Those who sustained non-fatal injuries in a motorcycle accident usually have two years to file a personal injury lawsuit, according to Florida Statutes § 95.11(3)(a).
Wrongful death: Those who lost a loved one to their motorcycle accident injuries generally have two years to file a wrongful death lawsuit, per Florida Statutes § 95.11(4)(d).
The state imposes some exceptions that may extend the statutes of limitation under Florida Statutes § 95.051, like if the other party left the state or the victim is a minor.
Still, don't count on these exceptions, as Florida is strict with claimants meeting these deadlines. If you wait to file past the applicable deadline, the courts may refuse to hear your case. In that event, the other party may file a motion to be released from financial responsibility for your losses, and the court will most likely accept it. As a result, you will be the one who must cover your damages from the motorcycle crash.
How Do Florida Comparative Negligence Laws Apply to Motorcycle Wrecks?
There are instances where motorcyclists share blame for the accident. However, that doesn't necessarily mean that the state will bar them from collecting compensation.
Florida Statutes § 768.81 affirms that Florida is a comparative fault state. So, as long as you bear under 50% of the fault for the accident, you can still recover damages. The one drawback is that the state will reduce the compensation you receive to reflect your portion of responsibility. Consider the following example.
The other driver was speeding and failed to give you the right-of-way, which resulted in them striking you. However, you were lane-splitting, which is against the law and a common cause of accidents.
When the insurance company or court reviews your case, they may assign you 30% of fault and the other driver 70%. So, you will collect 70% of your total damages. For example, if you were originally entitled to recover $100,000 in your settlement, you'll get $70,000.
Insurance companies like to blame the motorcyclist for 100% of the accident, so they may try to get away with not paying you a dime. With an attorney from our team on your side, they can protect you from any unfair tactics the adjuster uses to help ensure you obtain the compensation you need.
Will I Have to Go to Court for My Motorcycle Accident Case?
Usually, attorneys can negotiate a settlement out of court. However, there are times when they and the other party's representatives cannot reach common ground.
In that case, the lawyer can prepare the case for court. When the other party's insurer sees they made that move, they may understand that you mean business and end up settling to avoid going to trial—it's not cheap.
If the insurer still doesn't relent, your lawyer will gather and present additional evidence, get you ready for questioning, and form arguments to show the jury that you are entitled to fairly collect compensation for all of your losses.
Phillips | Tadros, P.A., Is Here for Florida Motorcycle Accident Victims and Their Families
The aftermath of getting hurt in a Florida motorcycle accident or losing a loved one can feel like a blur. Right now, you likely want someone who understands what you're going through and will advocate for you when you're seeking justice and compensation.
Chris Tadros from Phillips | Tadros, P.A., gets it. For the past 34 years, he's ridden dirt bikes, race bikes, and Harleys. He knows what it's like to hit the ground. He's faced crashes multiple times—and got injured once. It's a terrifying feeling, but he's gotten through it, and now he's ready to help you do the same.
He and the rest of the team at Phillips | Tadros, P.A., will work to get you compensation to cover your pain and suffering, medical bills, lost income, and other costs that arose from the crash. While they take care of your case, you can take care of yourself.
Call us at (954) 642-8885 today for a free consultation. The call comes with no cost or obligation. Once you speak with our team, you can get the answers you need and begin moving forward with your life.